The College of Nursing joins the request to declare the terraces smoke-free spaces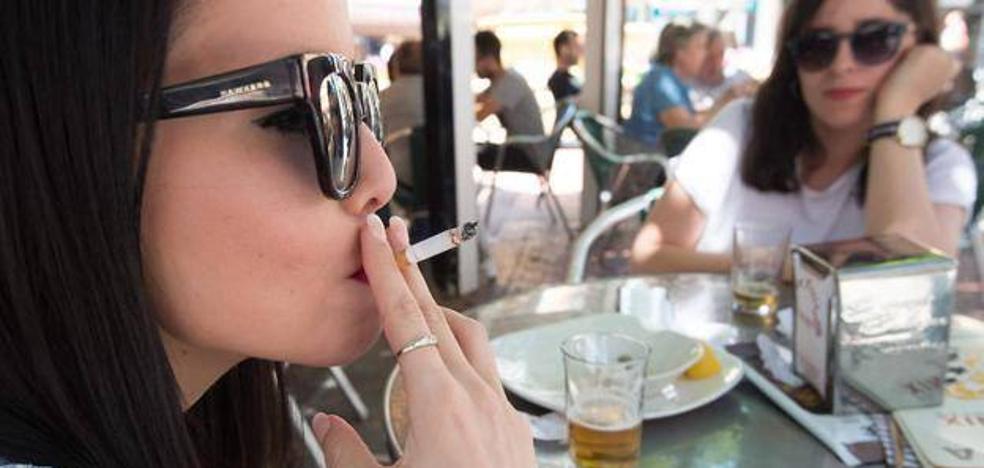 They point out that this measure will mean fighting against the silent pandemic of smoking that kills more than 60,000 people in Spain every year
The
Official College of Nursing of Las Palmas (CELP) joins the collective request addressed to the Government of the Canary Islands so that, despite the relaxation of social measures against covid,
the ban on smoking on the terraces is maintained.
In a statement made public this week, some twenty scientific societies, professional associations and associations in the health field demand that the
Ministry of Health that the hotel terraces continue to be safe places for health and show their disagreement with the decision to lift the ban on smoking in these spaces.
These organizations consider that the Health decision will have a great impact on people's physical and mental health. It will unprotect children and non-smokers, as well as professionals in the hospitality sector, who during the last year and a half had been spared the harmful effects of tobacco smoke and electronic cigarette aerosols. It will also mean losing the opportunity to fight against the silent pandemic of smoking,
that kills more than 60,000 people a year in Spain.
During the pandemic, it has been shown that the ban on smoking on terraces has been a clear benefit for the entire population, without consumption in those spaces being affected by it.
Lifting the restriction, they conclude, is a step backwards that only benefits the tobacco industry.
The entities that sign this statement, in addition to the CELP, are the College of Physicians of Las Palmas, the Colleges of Dentists of Las Palmas and Santa Cruz de Tenerife and the Council of Pharmaceutical Colleges of the Canary Islands. The petition is also signed by the Federation of Family and Community Nursing Associations (FAECAP), the Spanish Society of Pneumology and Thoracic Surgery (SEPAR), the Spanish Society of Medical Oncology (SEOM), the Spanish Society of Smoking Specialists (SEDET), the Spanish Society of Family and Community Medicine (SEMFC), the Association of COPD Patients, the citizen association Nofumadores.org, FACUA - Consumers in Action and the Catalan Institute of Oncology (ICO), a collaborating center of the World Health Organization (WHO) for tobacco control.