The coffins of 'The Squid Game' cause a sensation in the funeral sector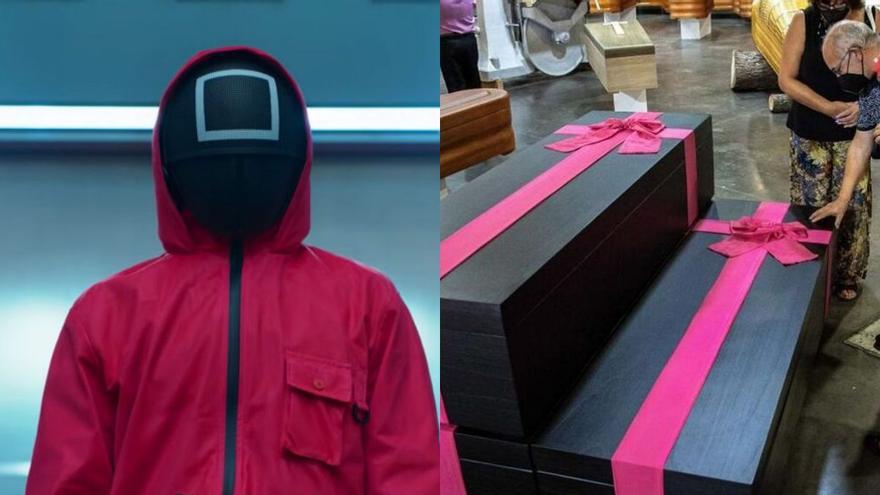 'The Squid Game' is a hit on many levels. The famous Netflix series has been seen at some point by 111 million viewers, is proving to be a phenomenon among children despite its violence … and has also had an impact on the funeral industry. that appear constantly in the series every time a death occurs (and they are not few) are being replicated. The sixteenth edition of Funermostra, the International Fair of Funeral Products and Services of Valencia, shows the latest news in the sector, with a clear nod to the series.
They are about coffins with a characteristic pink bow and that have aroused curiosity at this fair. However, other curious novelties are also shown, such as the recreation of Tutankamon's sarcophagus (also from Arcae) or some urns made entirely of coffee grounds, from the Ecoinvéntame cooperative.
The official inauguration has been led by the Councilor for Cemeteries of the Valencia City Council, Alejandro Ramón, who has been accompanied by other sector authorities and institutions. More than 10,000 square meters and about a hundred exhibitors between companies, brands and institutions have presented their products and innovative solutions to the sector, according to the organization, after two very difficult exercises, marked by the pandemic.