The cochineal inspires the 'Red Gold' by Georgina Rodríguez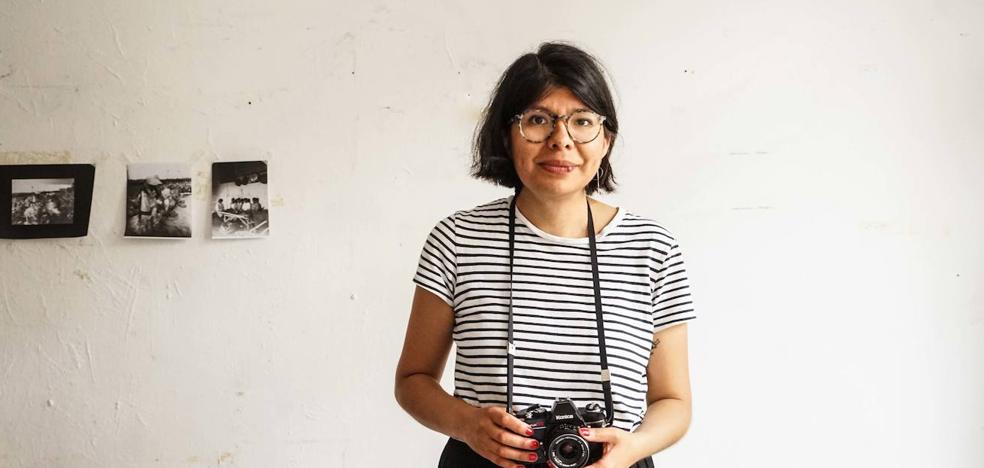 The Mexican artist has been selected within the international residence program of La Regenta, in the capital of Gran Canaria
The artist
Mexican Georgina Rodriguez has been selected to participate in the
International Artist Residency Program of the La Regenta Art Center in the capital of Gran Canaria, in the form of creation and exhibition of a project.
During her stay, the creator will develop
'Red gold', a creative work on the historic cochineal industry in the Canary Islands and its original relationship with Mexico.
The project will be exhibited in one of the rooms of the entity from July 15.
The residency program is an initiative developed annually by the La Regenta Art Center. In this edition, received
26 requests from different countriesamong which, unanimously by the jury, the proposal by Georgina Rodríguez was selected for the quality and consistency of the project.
Over the next few weeks, the artist will develop her project in one of the studios that make up La Regenta's Production Space, where, she says,
«I seek to collect testimonies from producers who continue with this work that is transmitted from generation to generation».
In addition, it will analyze the strong link between this natural dye with the island territory.
«I am interested in the elaboration of the grana cochineal, which has not undergone profound changes since its original collection in Mexico to the present»Explain.
This international residency program seeks to promote contemporary artistic creation, enable the meeting of creators from different regions, as well as provide the necessary support for the development of quality artistic work.
The jury was made up of: Cristina Maya (president), José Ramón Betancort Mesa (member) and Nuria González Gili (secretary/no vote).