The CNMC softens the cut to gas transport | Economy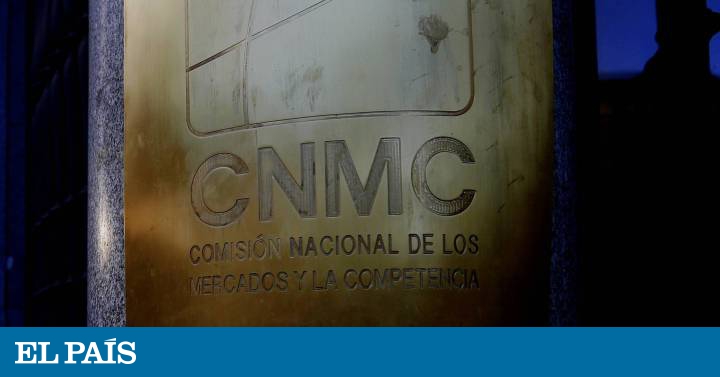 The National Commission of Markets and Competition (CNMC) reviews its initial position and softens the cut to the activities carried out by Enagás. The agency sent this Wednesday at night to the State Council the circular that sets the remuneration for the transport and regasification activity carried out by the company for the period 2021-2026, and sets it at 5,920 million euros. The cut would then be 16.8% instead of 21.8%. The forecast of the CNMC establishes that the remuneration be reduced year after year, from 1,126 million in 2021 to 852 in 2026.
The CNMC had proposed this summer in its project to circulate a cut greater than 21% for the activity carried out by the carrier of natural gas. Enagás warned then that would adopt the legal actions and measures "that are relevant at all times in the defense of its interests and those of its shareholders. "The company pointed out that the regulator's proposal would jeopardize compliance with the National Integrated Energy and Climate Plan (PNIEC) and investments, in addition to denouncing that it did not have taking into account the criteria of reasonable profitability for gas activities established by the Hydrocarbons Law.
Two weeks ago, the CNMC also sent the circular that sets the methodology to calculate the remuneration of electric transport and reduced the cut to the compensation I proposedinitially, which mainly affected Red Eléctrica de España (REE). Like Enagás, also the company led by Jordi Sevilla had charged the regulator last summer knowing that he proposed applying a 8.2% cut to the electricity transport activity. The company assured that the first wording of the circular "It introduced a high level of uncertainty about the remuneration of investments, incorporates a high discretion over critical actions for the deployment of energy policy and is discriminatory with the transport activity."
The CNMC has recovered this year the competition to fix Remuneration that affects regulated activities of the electricity and gas sectors, as required by the Europe Commission. The State Council must now issue its corresponding opinion, through the Ministry of Economy and Business, on the circular sent this Wednesday to the State Council.
With this circular, there are already 10 projects submitted to the Council of State for its opinion. The CNMC Council continues to work on the other four projects pending referral, including that of the Compensation to the natural gas distribution activity.
. (tagsToTranslate) cnmc (t) soften (t) cut (t) transport (t) gas (t) competition (t) reduce (t) rebate (t) provide (t) 21 (t) 8% (t) 16 (t) 8% (t) period (t) 2021-2026



Source link