The CNMC refuses that LaLiga award its audiovisual rights for more than three years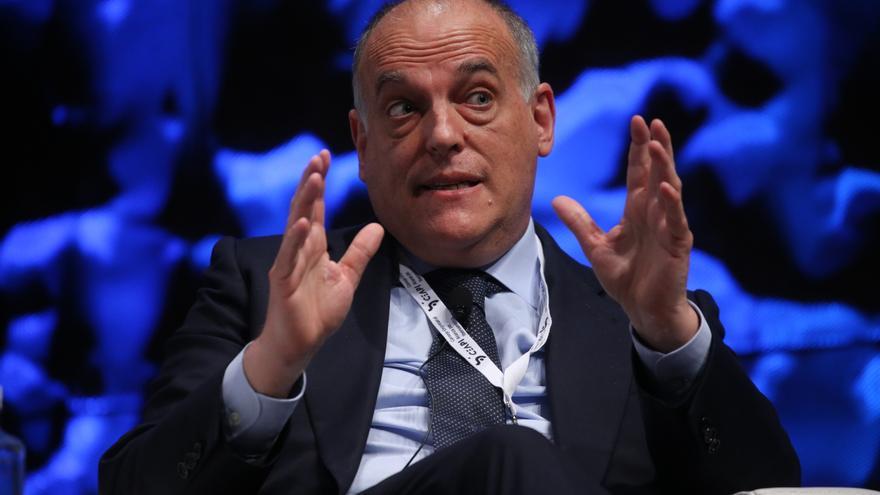 The National Commission for Markets and Competition (CNMC) has issued its mandatory report on the process of awarding the audiovisual rights of The league, in which it is contrary to the fact that the entity directed by Javier Tebas expand three to five years the commercialization period of your product in Spain. It is a non-binding report that The league rejects on that point, since it has its own reports that endorse this expansion, based on the competition rules of the European Union and they highlight that in France and Germany the rights are already being marketed for periods of four years.
LaLiga considers it essential to have the possibility of marketing audiovisual rights for more years, to give greater stability to the income of the clubs and in turn optimize the economic return of their product. The Royal Decree of 2015 that regulated the joint commercialization of these rights, until then negotiated by each club individually, set the limit at three years, but this was extended during the so-called Pacts of Viana, in which LaLiga increased its economic contributions to the rest of football and other sports, in exchange for a new Royal Decree extending the term and subjecting it to community regulations.
The CNMC, however, asks LaLiga to eliminate "the possibility of submitting offers for a period of four and / or five seasons", since it does not share the criterion that the community regulations protect this extension. He also reproaches the body chaired by Javier Tebas that reserves 15% in the evaluation of economic offers referred to "technical-professional requirements", whose quantification method is not sufficiently detailed in the eyes of the CNMC.
Another point of disagreement is the limitation of offers to pay television operators, an appreciation more theoretical than practical, since free-to-air televisions have long lost interest in these bids, given the difficulty of extracting economic performance from a product It requires such a powerful investment. As established by the Sports Law, there will be one open game per day.