The CNMC moderates the gas distribution cut from 17.8% to 9.5% in the new circular | Economy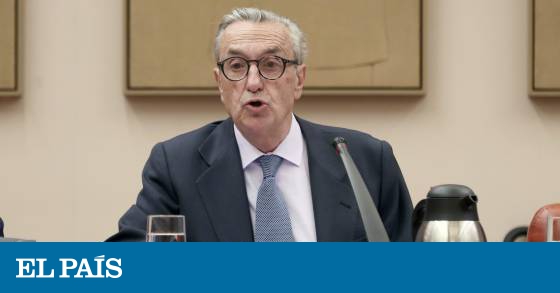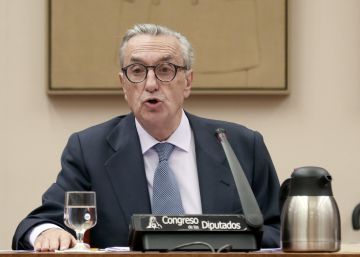 The National Commission of Markets and Competition (CNMC) proposes a 9.5% cut in the remuneration to gas companies for gas distribution, according to the new circular on the methodology to determine the regulated activity that has just taken public consultation. Last week the plenary of the organism knocked down the previous circular once "the proposals received and the objectives pursued were examined, and for the sake of greater gradualness and proportionality of the remuneration".
The CNMC, which is left with the distribution capacity of the sector, now opens a period of 15 days to submit claims to this new proposal.
In its initial proposal, launched in July, the CNMC had raised a 17.8% cut, which meant a considerable ax for the affected companies, mainly Naturgy (70% of the distribution), Madrid Red de Gas, Nortegas o Redexis. With the current regulation, that is, without touching, the remuneration would amount to a total of 8,520 million euros, while with the new approach it will be 7,710 million (with the cut of 17.8%, it would have been 6,990 million).
The new proposal maintains the current model, recalculating the base of the remuneration and introducing a gradual factor in the adjustment (base remuneration to which an income from market capture is added). The CNMC submitted to public consultation the first methodology proposal, which reviewed the base remuneration with the audited value of the assets, as was already done in 2002. The first hearing proceeding lasted from July 10 to 9 of August.
In that period, the regulator received allegations from gas distribution companies, gas marketers, autonomous communities, unions, gas consumers, as well as from different types of associations and investors.
The circular that affects the remuneration for gas distribution networks is part of the package of 14 circulars on energy that the CNMC launched last summer according to the authority granted by the Ministry for Ecological Transition. The objective is to start them on January 1, 2020 until 2025. However, in the case of gas, the term is from 2021 to 2026, which makes it more flexible.
In the first calculation made by the CNMC it turned out that the remuneration had to fall by 17.8% cited between 2021 and 2026. Now, with the 9.5% cut, the cut is less burdensome, although it will surely also be subject to allegations by the affected companies.
. (tagsToTranslate) cnmc (t) moderate (t) clipping (t) distribution (t) gas (t) 17 (t) 8% (t) 9 (t) 5% (t) new (t) new (t) circulate (t) body (t) regulator (t) full (t) lay down (t) week (t) spend (t) previous (t) proposal (t) open (t) term (t) 15 (t) day ( t) submit (t) claim



Source link