The closing of the Tokyo 2020 Olympics dominates its strip in La 1 and 'My daughter' leads at night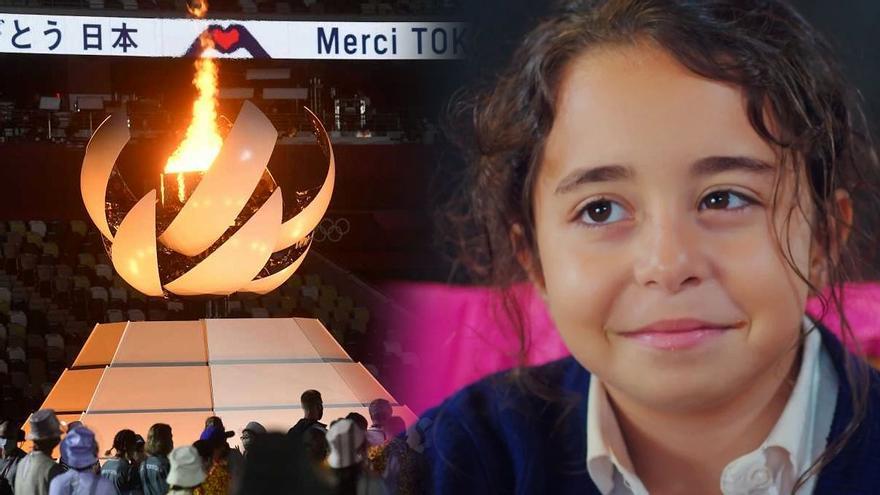 The Tokyo Olympics 2020 they came to an end this Sunday with the extinguishing of the Olympic flame and the relay of Paris 2024. The closing ceremony gave a great audience data to La 1 in the morning slot, leading with an average of 14% audience share and 1,049,000 viewers.
The 'Socialite' of María Patiño resisted in Telecinco with a good 12.9% share and 989,000 followers, while 'The wheel of luck' settled for a 9.8% and 801,000 on the Sunday morning of Antena 3.
La 1 was also the channel chosen by the audience to follow the farewell of Leo Messi from FC Barcelona at a press conference. This broadcast brought together a 13.2% and 650,000 viewers on TVE, while laSexta interested a 5.6% share and 307,000 viewers. In Goal he scored a 4.2% and 204,000, thus surpassing the discreet 0.9% and 41,000 of the 24 Hours Channel.
'My daughter', unrivaled in prime time
At night, 'My daughter' he repeated at the top of the podium as the most seen of the day. The new episode of the Turkish series scored a 14.7% and 1,757,000 in prime time of Antena 3, winning without problems to the offers of its competitors. The movie 'An exceptional gift' registered a 10.8% and 1,271,000 in Telecinco, while 'Money monster' reached a 9.9% and 1,209,000 in La 1.
In laSexta, the Joan Gamper Trophy ended with the victory of Barca against Juventus against a 8.9% share and 1,047,000. After, 'Lethal Weapon 2' signed a 4.4% and 587,000. Secondly, Four Registration 4.7% and 5.2% averages and surpassed half a million viewers with the deliveries of 'Travelers Four' in Sidney and Mallorca.
Telecinco leads the day with 11.3%
Telecinco was the most watched channel on Sunday with an 11.3% share. Antenna 3 it was four tenths behind its rival (10.9%) and La 1 finished in third position with 10.2%. Cuatro finished the day with 5.2% and won 4.9% of the sixth.