The Climate Summit is extended due to the inability to close an agreement | Society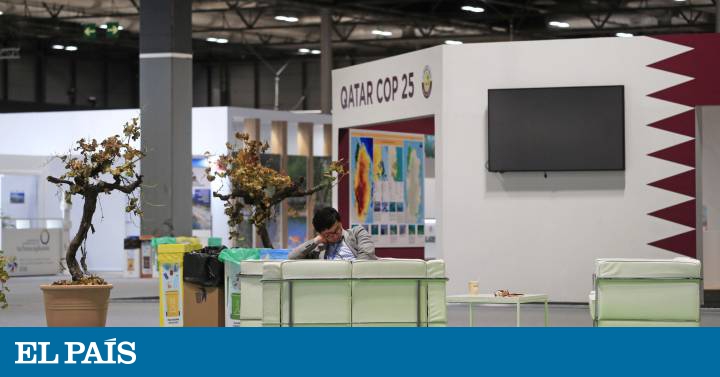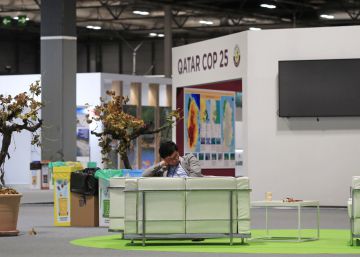 The representatives of the almost 200 countries gathered in the Climate Summit in Madrid, which should have ended on Friday, are still trying to agree on an agreement to end this rugged appointment. Although COP25 is held in Spain – as this UN summit is known – it is chaired by Chile, which had to give up its development in Santiago due to protests and mobilizations.
Chilean Environment Minister Carolina Schmidt, who holds that presidency of COP25, has multiplied meetings with countries to prevent the summit from failing. But obstacles continue to prevent that agreement. On the one hand, we try to fit the call that should be made to countries to present plans to cut harder emissions in 2020. But, at this point there is an obvious division. On one side are the EU and many States – several Latin Americans, such as Colombia – that are committed to calling for more ambition against climate change and urging all states to revise their plans to fight warming up in 2020.
On the other side, there are China, India and some African and pre-African countries that prefer that the final declaration has more emphasis on what has not been done in terms of adaptation; basically, they reproach developed countries for not contributing enough to developing countries so that they can adapt to the negative impacts of climate change. The COP presidency tried to reconcile these two positions in the drafts he prepared. But those texts have been criticized by NGOs.
"It is completely unacceptable," says Jennifer Morgan, director of Greenpeace, on the proposal of the Chilean presidency, which includes a slight call to countries to tighten their commitments to cut emissions. "I have never seen such a great disconnect between science and what citizens and negotiators ask for a summit," summarizes Alden Meyer, a member of the Union of Concerned Scientists.
The other huge obstacle is the negotiation on carbon markets, an issue that has important economic implications for states and businesses.
Already with the clock running in a hurry, Minister Carolina Schmidt has called a meeting behind closed doors – and to which the UN security agents do not even let anyone approach the perimeter of the room where it passes – to the ministers and top representatives of the EU, China, India, Australia, Brazil, Saudi Arabia and Japan to try to close a pact. At one end of this negotiation is the EU, which says it is not willing to accept a pact that does not set hard and safe rules to ensure that these types of markets do not become a source of unclear projects or double counting of greenhouse gas emissions saved with this mechanism. On the other side, there are China, India, Australia and Brazil, which have many emission rights accrued since the Kyoto Protocol, the pact that will be replaced by the Paris Agreement, to those who want to issue it as of 2020.
This closed-door meeting has bothered many other countries that have not been allowed access. And, as the night and the weekend progresses without an agreement, discomfort with the Chilean presidency grows over the management of the negotiations.