The clean but dangerous first running of the bulls in Pamplona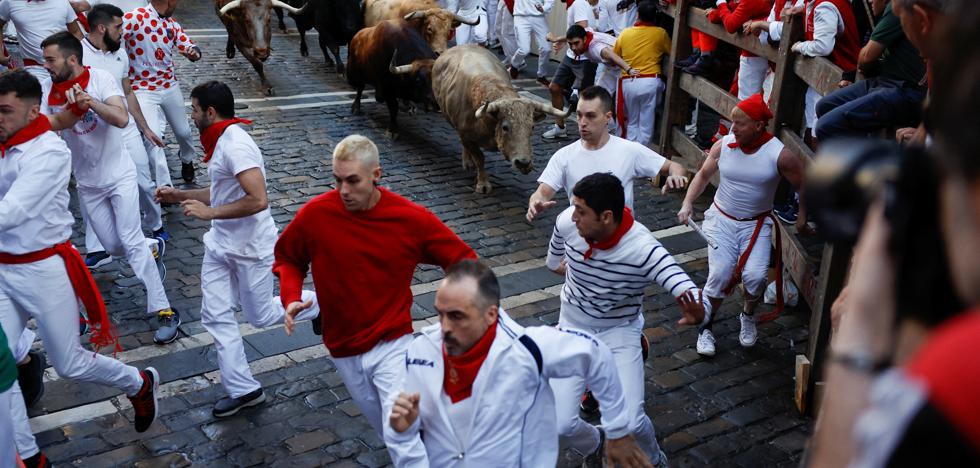 The first balance speaks of three injured, one of them due to a broken arm, another due to bruises on the face and a third due to conscious head trauma
Pamplona has resumed the running of the bulls today after the pandemic break and has done so with a clean, albeit dangerous, running of the bulls from the Núñez del Cuvillo ranch.
Although the behavior of the bulls has been noble, there has been a dangerous moment in the City Hall, without gorings being recorded. The herd, which has been grouped during the first part of the route, has split in Estafeta street, where they have been able to enjoy very nice races by the young men and some danger in the final section.
The threat of Montonera at the entrance to the bullring has brought moments of tension, but finally the bulls have overcome it cleanly. The confinement has been fast, just over 2 and a half minutes, and for the moment, according to the first balance, it is settled without gorings, but with three transferred to hospitals: one of them for a broken arm, another for bruises on the face and a third due to conscious head trauma.