The Civil Guard who saved a baby in Ceuta: "He was frozen, he didn't gesticulate much"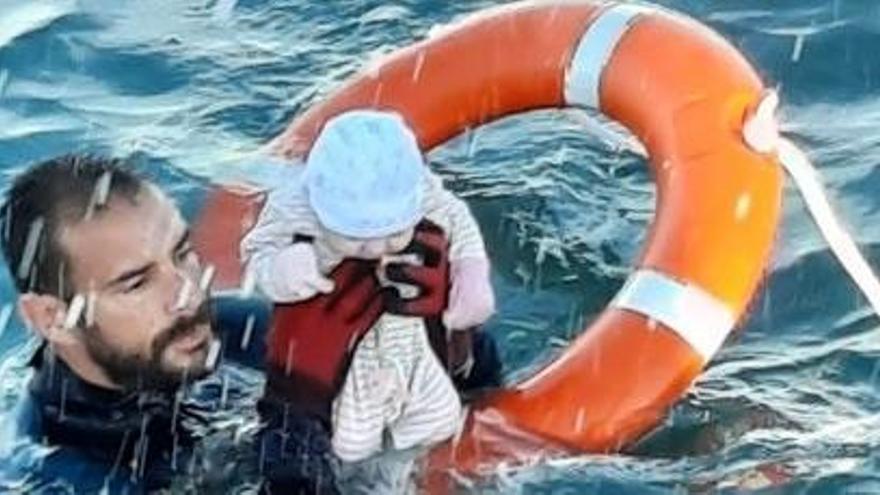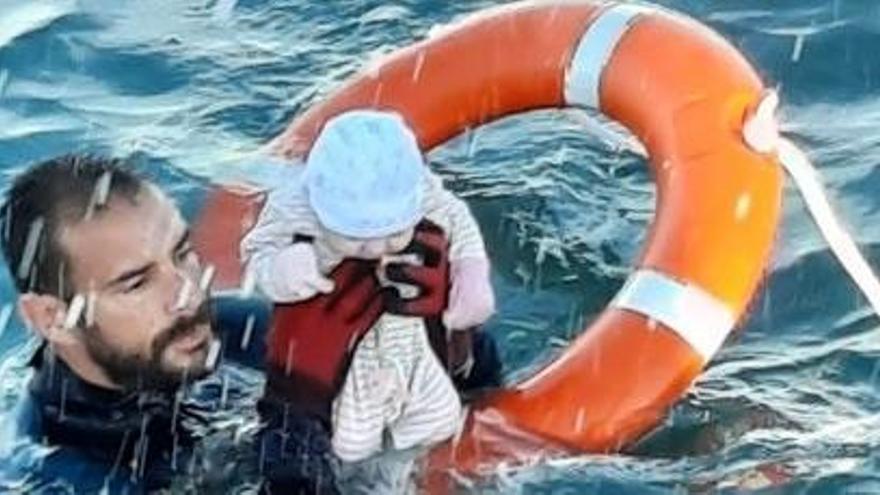 The agent of the Special Group on Underwater Activities of the Civil Guard (GEAS), Juan Francisco, whose image rescuing a water baby has gone around the country, has told how "traumatic" it was to see how many parents jumped into the water with their children tied as they could and, above all, the fact of not being able to save a person who died by drowning, in the middle of the migratory crisis in Ceuta.
"There were fathers and mothers with children tied up as they could, with fabrics, clothes, they threw themselves into the water as it was, and every time we saw them, we went into the water," Juan Francisco explained in statements to COPE collected by Europa Press.
"There were many children, many babies and many elderly people who also had a hard time"
The migrants, as he recalled, jumped into the water with whatever they had at hand, from toy floats, to empty bottles or pieces of cork. The Civil Guard agents were attentive, above all, to the most vulnerable people, those who had the most difficulties to stay afloat, such as children or the elderly.
"There were many children, many babies and many elderly people who also had a hard time," says Juan Francisco. One of them was the baby that can be seen in a photograph released by the Civil Guard, at the time of the rescue.
The agent has indicated that when he and his partner saw the mother throw herself with the baby on her back, they immediately jumped to rescue them. Juan Francisco remembers that when he took the baby, he was "icy, cold, didn't gesticulate much". The first thing he did was to get it out of the water as much as possible so that it would not remain in contact and took it "in suspension".
"The baby was practically in the entire water, only his head could be seen a little, sometimes we did not know if they were backpacks, clothes, children," says the agent, while adding that it was something "traumatic."
Although, he explains that the worst of the day was the death of one of the migrants while trying to swim to Ceuta. "Unfortunately, we lost a person, there was a person who did not have time to see her, there were so many people passing at the same time that it was impossible," he lamented.