The Civil Guard dissolves a demonstration of migrants in Gran Canaria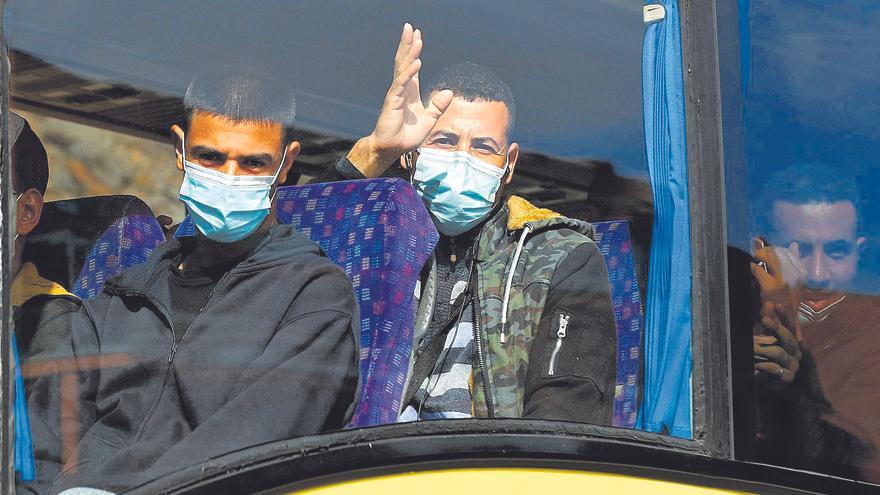 The Civil Guard has dissolved this Saturday in Puerto Rico (south of Gran Canaria) a demonstration of about thirty immigrants who protested his possible deportation or transfer to a camp in a military barracks in Tenerife and requested to be able to travel to the peninsula.
In a statement, the Las Palmas Command explains that its agents intervened in the demonstration because it had not been previously communicated to the authorities, as is mandatory, and that its participants withdrew "peacefully."
The people who made up that protest on Roque de Los Muchachos avenue in the tourist town, where there are several apartment complexes temporarily converted into humanitarian shelters, carried a banner with the slogan "We want a solution for immigrants, we don't want to go to TenerifeWe don't want to go to Morocco, we want to go to Barcelona to Madrid ".
The Civil Guard ensures that the agents have identified the people who they suppose may be the organizers of the demonstrations in order to file an administrative complaint against them for a violation of the Citizen Security Law.