The City of Telde Rally opens registration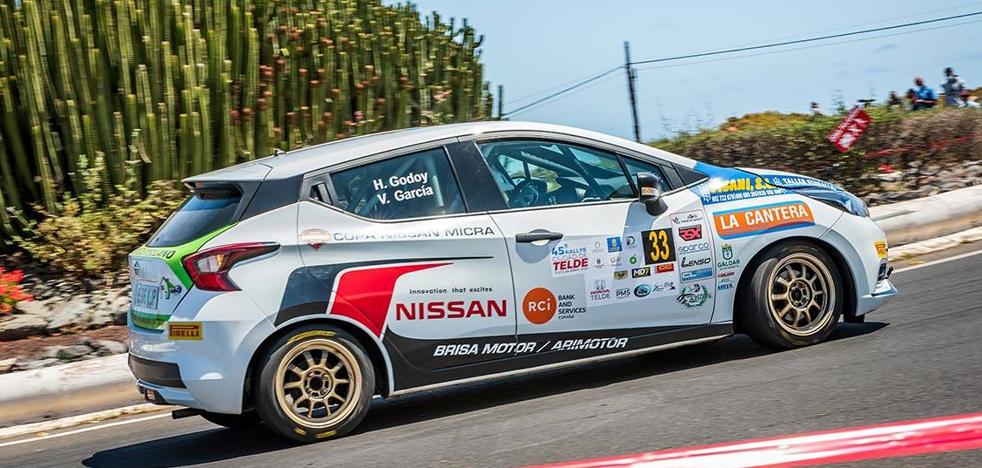 motoring
Very good reception by the teams, who are eager for the competition to start
Organized by the First Stage Motor Sports Club,
the 46th edition of the Telde City Rally which will be held on July 1 and 2a few days ago the registration period for the valid test for the BP Rally Championship of Las Palmas was opened
In just a few days, more than
half a hundred registereda complete success, since the registration period will still last until June 23, so expectations are high in order to achieve an excellent list of entries for this year's Rally Ciudad de Telde.
They are also already
departures available for participants and goals of each of the timed sections arranged for this year's edition of the Rally Ciudad de Telde. Having the GPS locations for each of the reference points.
remember all
interested in participating in the test, that all the necessary information will be found in
www.vmrm.net
The First Stage Motor Sports Club, headed by José Miguel Zerpa, would like to thank the Telde and Ingenio Town Councils, the Cabildo de Gran Canaria, as well as the company Brisa Motor - Nissan for their support.
will provide the rally caravan and, BP, Publi Norte, Silenciosos El Calero, Servi-Tecnic and Grúas Marrero.