The city of 'pescaíto' and the 'goyas' | Culture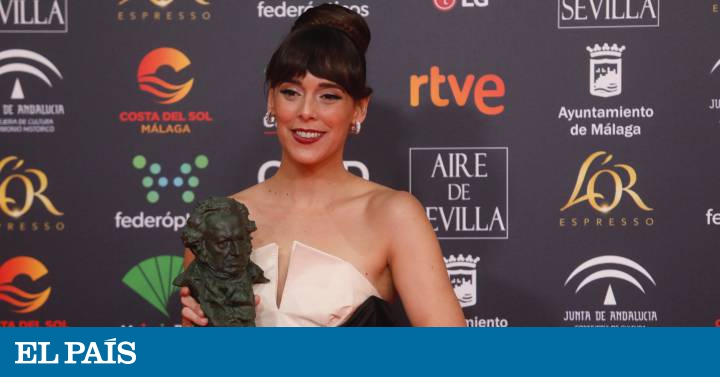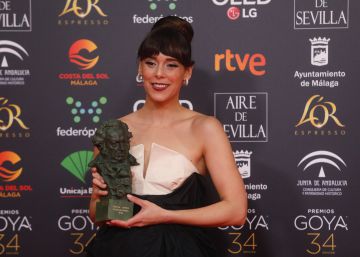 On Saturday, Malaga interpreters were prophets in their land. Antonio Banderas and Belén Cuesta won, respectively, the Goya for the best actor and actress. The Goya de Honor, for Pepa Flores, also stayed in Malaga, and there could be more: Mona Martínez and Antonio de la Torre were nominated. "Malaga is shot", acknowledged the protagonist of Pain and glory, which considers the interpretation made in Malaga lives a great moment.
Since 2013 they have won a Goya Antonio de la Torre (who also won in 2007), Adelfa Calvo, Miguel Herrán, Dani Rovira and Joaquín Núñez. Before Kiti Mánver, Rafaela Aparicio and María Barranco. The list of Malaga in the 34 editions of the Academy of Cinema awards is long and remarkable.
The Malaga Film Festival has helped place the capital of the Costa del Sol on the film map, but there is a greater background that has allowed the city to be on a roll in the cinema and accumulating awards. One of the main pillars of success is the Higher School of Dramatic Arts (ESAD), who turns 72. Currently there are 300 people studying there, and their classrooms have seen professional names such as Banderas, Barranco, Núñez or Cuesta, but also Ramón Salazar, Maggie Civantos, Pasión Vega, Fran Perea or Pablo Puyol. "I dedicated myself to the theater because I knew there was a school," said Fran Perea a few months ago to EL PAÍS, and highlighted "the huge quarry" that exists in that public center. But he, like most of those who have had a successful career, had to get away from Malaga to succeed. Staying at home meant starring in short films and doing minor jobs.
ESAD joined in 2005 the Higher School of Performing Arts of Malaga (Esaem), a private high-performance space that hosts more than half a thousand registered students, where the double degree of Dramatic Arts and Performing Arts is taught. It has modern facilities and a small theater that bears the name of Antonio Banderas. The school has lived an excellent moment since the actor placed his base of operations there to prepare To Chorus Line. In his classrooms he performed auditions and intense rehearsals for the musical he premiered at his theater in Malaga.
Television is also giving opportunities in the Andalusian city and the results of the effect are still to be seen Malaka. In addition to the protagonists of this series - the Malaga Salva Reina and Maggie Civantos and the Seville Vicente Romero -, much of the cast comes from the theatrical scene of Malaga. This has also played an important role in the careers of actors such as Juanma Lara, Pepón Nieto or Noemí Ruiz.
The future in Malaga is promising for theater and film professionals also thanks to public initiatives such as Factoría Echegaray, which boosts local talent by supporting small theater projects, and other projects in spaces such as La Cochera Cabaret, directed by Salva Reina, and in whose tables are forging new talents.