The city as a literary protagonist | Babelia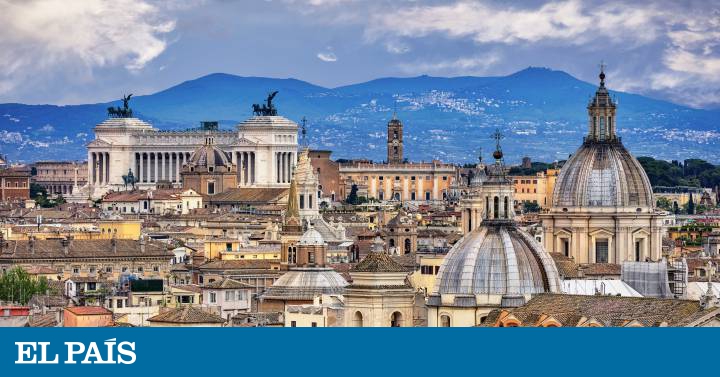 Manhattan Transfer is the symphony that John Dos Passos he composed to New York humanizing those desolate urban spaces that he portrayed Berenice Abbott. He too Ulises, by James Joyce, is a linguistic guide to Dublin, and Berlin Alexanderplatz, of Alfred Döblin, an ethological guide to Berlin, and The mess that Via Merulana, by Carlo Emilio Gadda, the winking guide to Rome. Between The grass of the nights and In the cafe of lost youth, with its urban topography, its squares, boulevards, neighborhood cafes and metro stations, Patrick Modiano constructs a plan of Paris by which his characters prowl when they leave incognito of buildings like the one Georges Perec revealed in Life instructions for use, converting by synecdoque a building into a world.
The cities that order memories and those that evoke them; the cities that support the romance plot and those that make it unnecessary; the megalopolis that grows without measure and covers the world while devastating nature, also the human one when man falls ill with Hopper syndrome, collective solitude; and the city as an ecosystem, as a web, microcosm, civilization and gentrification, cage and refuge; the hive city and the city of wonders and the city and the dogs and the city of glass; Mahfouz's Cairo and Cabrera's Havana; New York in Taxi Driver, in Metropolis Lang's and a Mondrian neoplasticism turned into a Manhattan map; and George Grosz's Berlin, Mann's Venice and Musil's Vienna, Hemingway's, Chagall's and Cortázar's Paris; Lisbon is from Tabucchi, Istanbul is from Pamuk and Rome from Fellini; and the invented cities of Kafka, Jünger, Lovecraft, Julien Gracq, and the impossible cities that make up Invisible cities that Italo Calvino conceived persuaded that cities, like novels, "are a set of many things: memories, desires, signs of a language; barter places ". The universal tradition of what the critic Jean-Yves Tadié called roman de la ville, ville du roman, and whose Italian payroll includes Gadda, Calvino, Bassani, Elena Ferrante or Erri De Luca, the four novels that we gather here are incorporated, which contribute to enriching good literature as well as completing the great atlas of human geography in which The contemporary novel has become.
The last summer in Rome He fell in love with Natalia Ginzburg when Garzanti published it in 1973, immediately running out of print before falling into oblivion. Far from obsolescence, this powerful chronicle in the form of a soliloquy is a happy editorial rescue that returns to the reader that festive and decadent Rome at a time of La dolce vita, and Mastroianni could well play the role of Leo Gazzarra, the journalist's apprentice and of almost everything, inveterate reader of Under the volcanon, by Malcolm Lowry, Bob Dylan Thomas and Henry James Joyce and insatiable consumer of Proust's cupcakes, who arrives in the eternal city seduced by the mystery of Arianna and by the pleasure of touring it with an Alfa Romeo between red sunsets with hundreds of swallows that perhaps fly foreshadowing the hero's ruin. Calligarich's Rome is a metaphor of love to which Moravia looks out, and at the same time a cocktail of marginalization, fruition and dilettantism, and the crowded one of a failure, an exercise of introspection whose cultured and ironic narrator brings to mind the voice of that bohemian Jep Gambardella from The great beautyby Sorrentino. Another very different Rome awaits the reader of the new conquest of Melania Mazzucco, one of the great names in contemporary Italian narrative, a Rome for the reception of refugees who, like Brigitte, escape from an atrocious Congo with a certain position and arrive at Termini station having crossed barbed wires and with paper walls to cross. The author of She so loved o Limbo practices Capote's non-fiction novel (or the new journalism, the wise reader decides). New story of a castaway, Mazzucco has written a documentary novel of solidarity in which Rome exercises the role of a city understood as a physical and mental maze through which those who wonder go astray, like Maiakovski in one of the careful epigraphs that open the chapter: "I walk and walk streets and avenues. What to do with this hell that lives inside me? Bureaucracy, xenophobia and metafiction in a novel committed to the core and close to Mailer, Oz, Atwood or Coetzee, champions of social activism. From Trinità dei Monti and the scotch from Calligarich to Piazza Venezia and Cáritas in Mazzucco's heartbreaking argument. Melania, tell Brigitte that we are all with her.
Mazzucco has written a documentary novel of solidarity in which Rome plays the role of a city understood as a physical and mental maze
And yes, four walls and a balcony are the setting for the delicious literary dialogue between the septuagenarian grandfather and cartoonist and the mischievous four-year-old grandson in the novel by Domenico Starnone, the author of Bindings, her applauded novel on marriage and infidelity and, according to the people on duty and, to put it another way, another heteronym of Elena Ferrante: if there is a presumption of authorial innocence, and except for accredited apocrypha, who signs is who he is. Starnone holds on the Ferrantian city of Naples the rope on which little Mario and his cartoonist grandfather maintain their relationship as tightrope walkers of life. Lavinaio, Carmine and the alleys to the sea of ​​the youth of a grandfather who tries that the family genealogy does not end up being a tree without branches.
Carofiglio plays the learning novel hand in hand with the disgruntled memories of a helpless son exploring life in Marseille at 18 and a divorced father, with insomnia by medical prescription, wondering if the night is soft and the certainty of that the night of the soul is forever dark. Illuminations in the urban swamp, a flashback 30 years that a man of 50 carries out to remember that he reached maturity in a French city where he lost himself among its tempting streets to find himself.
Metropolitan landscapes, characters that inhabit them and narrators who tell us about it. Urban planning also orders life (and structures the novel).