The circular economy and sustainability, a great opportunity for job creation | Economy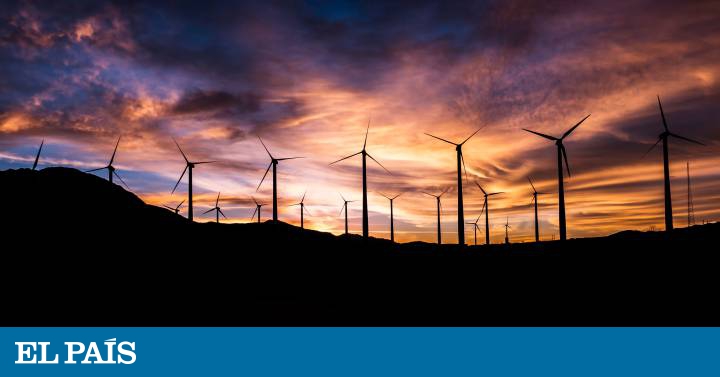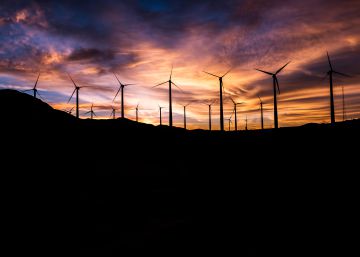 On the verge of closing the second decade of this century, a large part of society is to a greater or lesser extent aware of the climatic emergency that threatens the future of our planet. Global warming and the depletion of natural resources make it essential to adopt a new production and consumption system that guarantees its sustainability, because "we have lived and consumed as if the resources were infinite, and our planet could absorb everything we do not need. But now we begin to be aware that this is not the case ", holds Alex Dakov, Head of the NGO Oceanic Global in Spain and speaker at Thinking Heads. Initiatives such as the 2030 Agenda and Sustainable Development Goals (ODS) of the United Nations; the Paris Agreement, to limit the increase in global temperature; and the commitments of the European Union to achieve a climate neutral Union by 2050 they represent not only important steps in that sense, but also new job opportunities in the transition process towards a more sustainable economy.
Just 10 years ago, the proponents of sustainable policies were a minority; and therefore, from that point of view, much has evolved since then. The problem is that, taking into account the deadlines set by the countries themselves, the fulfillment of these objectives is already delayed: "If the achievement of the SDGs was already a challenge in itself, now we must add that the policies and their effects are slow to be noticed or are insufficient", Says Isabela del Alcázar, global director of sustainability at IE University. "The current situation is showing us the fragility of our world and the systems and values ​​on which we rely. Access to quality education and healthcare for all, which we believed to be a reality in our country, is not such. This pandemic is increasing social inequalities even more, and this is even more evident in less developed countries ". The indicator of risk of poverty and social exclusion, prepared with data from the National Institute of Statistics, reveals a trend of greater impoverishment of the population.
Circular economy strategies, keys
For many, the future involves replacing the linear economy, based on increasing consumption (extracting, producing, consuming and throwing away) with a circular one, focused on the reuse of the resources present in waste; a field in which there are an increasing number of job opportunities. "Strategically betting on the circular economy means looking for an environmental component, of recovery and recycling of waste and by-products in new products and raw materials," explains Lucía Vázquez, executive director of the Technological Center for Multisectoral Research (CETIM), in A Coruña. The possibilities, Dakov points out, are endless: "From those that go through innovation (industrial design of new products, search for materials, creation of new raw materials …) to those that go through consumption and waste treatment , with systems for recovery, recycling and, above all, upcycling, where a greater value is created to an object than the one it had in the beginning ".
In this transition towards a green model, the role of citizens is even more important than that of governments: "Many times we believe that we are at the base, and that we are the consequence of what governments decide or what companies produce. But in reality we are the ones who steer the helm of this ship. Our actions and decisions every day are what force them to take one direction or another ", Dakov sentence. "Companies produce what we consume. There is no more secret. Single-use plastics are sold because we buy them ".
Faced with the scarcity of resources and raw materials, it is about "implementing actions aimed at improving the environment and sustainability, extending the useful life of products and waste prevention programs", says Álvaro Simón, president of the National Association of European Business and Innovation Centers (ANCES). For this reason, and within the European Union's Horizon Europe 2021-2027 program, a green agreement will be launched that aims to focus European funds destined for the regions to finance investments in sustainable economy actions and green energy generation. Although the amount of jobs that may be generated is difficult to predict, it will depend on supportive public policies and, above all, "on private economic agents, who are increasingly aware of the need to incorporate the aforementioned actions for survival of the business model ", he adds.
The circular economy, Vázquez recalls, it is a cross-cutting need that affects all sectors, from the agri-food industry to the automotive, construction or water treatment sectors. And that means that all kinds of technical profiles are needed, "especially chemists and chemical engineers, biotechnologists, biologists, industrial, electronic and computer engineers for the development and operation of technologies and processes for the recovery and revaluation of waste and by-products." The field of research offers numerous possibilities, and for this reason 90% of CETIM projects are linked to sustainability, the bioeconomy and the circular economy. Between 2012 and 2018, employment linked to the circular economy in the EU grew by 5%, reaching around four million jobs; and in Spain the aim is to create, by 2030, "120,000 quality and stable jobs" in areas related to recycling and the reuse of raw materials, waste or water, among other sectors.
The growth of renewable energies
In the second quarter of 2020, the sum of the different renewable energy sources (hydroelectric, biomass, wind and solar) reached an average of 43% of the energy mix in the European Union, 6% more than in the same period of the previous year. A figure that stands out compared to the 24% share that these energies reach in the US or Chinese market, and 28% in India. According to the latest data from the International Renewable Energy Agency (IRENA), in 2019 there were already 11.5 million people working in the field of renewable energy worldwide (63% in Asia). Renewable energy project technicians, operation and maintenance specialists, design engineers, project managers or commercial technicians of which 3.8 million are in the photovoltaic solar sector, 2.5 million in the liquid biofuel sector, about two in hydroelectric plants and 1.17 in the wind sector.
A job offer that has been growing over the last few years, especially with regard to qualified and technical profiles, and that at the same time represents "an opportunity to bring back that talent that left in its day and that we have outside of Spain ", points out Vivian Arriarán, consultant manager of Energy and Engineering in Michael Page: engineers, industrial engineers, environmental specialists (for environmental impact studies), professionals with experience in renewable energies and, very especially, those with a broader vision, of project management, to ensure that they are profitable and economically viable.
Experts in PPAs (long-term energy supply contracts) are increasingly in demand: "It is a profile that is not very common, which is difficult to find, whose role is a mix between financial and legal, which has to respond to the negotiation and that is situated between the producers and consumers, to guarantee that energy supply, with a price already fixed in a certain time, which is usually several years ", he explains. With new technologies, the profiles that are sought will also be of a technological nature, with knowledge of artificial intelligence and management and analysis of large databases, so that both companies and users can make more efficient use of the energy that leaves generating.
"The private sector knows that decarbonisation can be expensive, but ignoring climate change will have a higher cost in the long run, and therefore organizations must incorporate profiles with this type of transformative capacity," adds Alcázar. IE celebrates this week the first edition of its Sustainability Week, to reflect and debate on the United Nations Sustainable Development Goals through exhibitions, conferences, forums and debates on-line. "The scarcity of raw materials, and the taxes on their consumption that will undoubtedly see the light in the coming years, will cause a radical change in the productive model that we know," pushing towards a circular model in which For example, aspects such as food waste are also addressed, since it is considered that 20% of the food produced is thrown away.
"Spain is a benchmark in terms of renewable energy in the world, so that knowledge, that know-how, can also be used to take it to other countries where renewable energy is not yet so developed, or have a significant need for this type of project "Argues Arriarán: Latin America, the United States, Australia and, of course, Europe. "They are looking for profiles with a certain availability to move, and language knowledge and soft skills are also important, to carry out a project in a territory that is not yours."
The role of logistics
According to the latest specialized reports, it is expected that by 2050, about 70% of the world's population will live and work in large urban areas. This will make them "face a series of growing problems regarding the design and capacity of use of the different urban service infrastructures, such as transport, logistics and water distribution", illustrates Marta Serrano, director of the degree in Transportation and Logistics from the Camilo José Cela University. "This, together with the rise of electronic commerce (due to the impact that its deliveries generate) and the current dependence on fossil fuels, require innovative solutions to achieve sustainable citizen harmony" in which logistics plays a key role, enabling time the emergence of a wide variety of job opportunities related to international operations and logistics solutions.
27% of total gross greenhouse gas emissions correspond to transportation, followed by industry (20%) and electricity generation (18%), according to 2018 data. For this reason, and to achieve greater efficiency and sustainability, Serrano aims at strengthening rail transport. "In fact, the Atlantic and Mediterranean corridors are framed as a European initiative to organize a competitive freight transport system. They are planning elements that guarantee territorial cohesion ".
On the other hand, the growth of electronic commerce has made possible the development of state-of-the-art computer systems, which allow managing different suppliers and minimizing risks, "maintain communications in real time, digitize information flows related to shipments and even management of the most complicated operations, "says Serrano. "The integration of data from the interconnection with the Internet of things also allows the incorporation of schedules, traffic data, environmental conditions, customization of orders, the handling of different types of goods or cargo specifications."
EL PAÍS TRAINING in Twitter Y Facebook
Subscribe to the newsletter Training of EL PAÍS