The Christmas Lottery draw, without an audience for the first time in history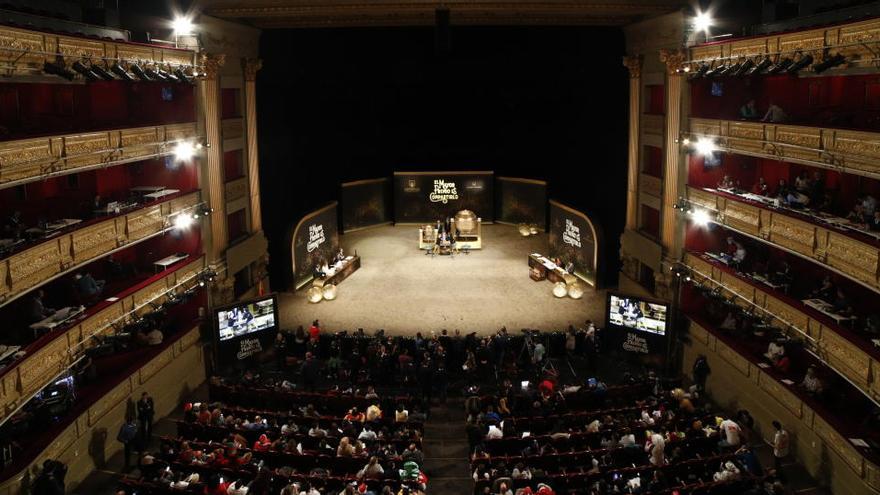 The Extraordinary Draw of the Christmas Lottery 2020 will be held on next December 22 without the usual presence of the public for the first time in the history of this traditional Christmas event, as a consequence of the pandemic of the coronavirus.
This has been indicated this Thursday by the State Lottery and Betting Society of the State (SELAE), which has added that this decision has been taken "attending at all times to the health safety recommendations".
The health crisis derived from Covid-19 will bring with it an atypical giveaway. In 2020 it will not be possible to see, in the stalls of the Royal Theater, regulars of this appointment such as the octogenarian Manoli Sevilla, the 'bishop' Juan, from León, the television 'Mocito Feliz' or Fernando Vázquez, a child of San Ildefonso de 78 years that in 1954 El Gordo sang and since then a draw has not been lost.
Yes, the boys and girls of the Residencia-Boarding School of San Ildefonso in Madrid will return to the stage. "In principle, everything is being prepared for them to come 16 participants, of which 10 are boys and 6 are girls, but these are not definitive data and could vary", explained in a recent interview with Europa Press, the director of the institution, Charo Rodríguez, Usually, the number of children who participate is around thirty.
"This year we are working with more enthusiasm if possible so that the draw has the participation of the boys and girls of the Residence, putting a lot of love and dedication that is shared by all the agents involved"Rodríguez pointed out when asked if this year there are more nerves due to the particular pandemic situation.
During the presentation of the draw, the president of SELAE, Jesús Huerta, assured that the celebration of the draw on December 22 will include "the maximum sanitary guarantees" and it will take place at the Teatro Real in accordance with "all prevention measures." "We will follow what the health authorities say and we will comply with them one hundred percent," he concluded.
The Extraordinary Draw will distribute on December 22 a total of 2,408 million euros in the Christmas Lottery prizes, 28 million more than the previous year.
Thus, the issue consists of 172 series of 100,000 numbers each. This issue reaches 3,440 million euros, of which 70% is distributed in prizes.
Among the prizes distributed by the Christmas Lottery, the popularly known as Christmas 'fat', the first prize, of 400,000 euros to the tenth. The second prize will be 125,000 euros to the tenth and the third will distribute 50,000 euros to the tenth.