The chlorine in swimming pools protects us from diseases, but can it also harm us?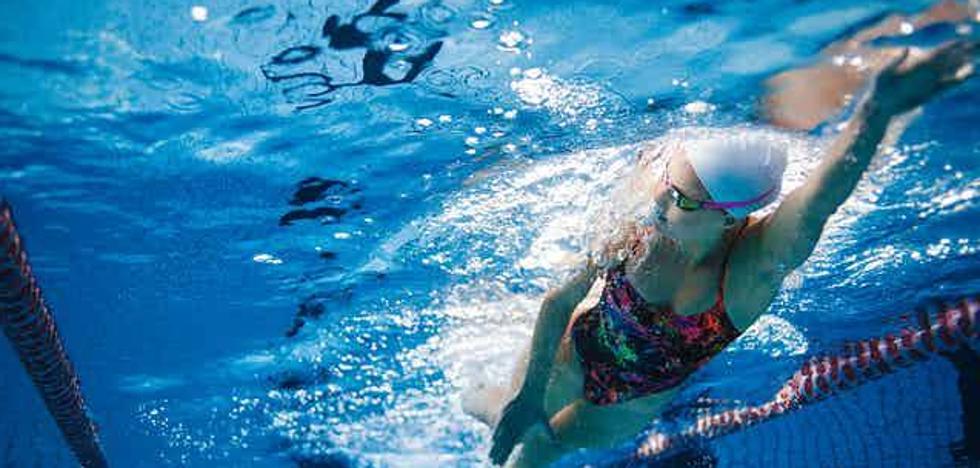 Sodium hypochlorite reacts with organic matter in the water, giving rise to by-products that can be harmful to health and cause everything from eye irritation to ear infection, to respiratory problems.
Swimming is one of the most popular and practiced sports, both in indoor and outdoor pools. Its practice entails important benefits in physical condition and health, both in healthy people and in people with some ailment or pathology. In addition, this activity provides other benefits from the recreational point of view.
However, despite all these positive effects, it must be taken into account that direct exposure to chemical products and cleaning by-products of the water, generated by the use of disinfectants for its treatment, could cause negative health effects.
Water disinfection aims to eliminate and deactivate microorganisms, but these disinfectants also react with the organic matter present in the water, generating by-products that can potentially have health effects.
Consequences of clean water

Disinfection of drinking water has been carried out routinely since the beginning of the 20th century in order to eliminate and deactivate pathogenic microbes in water for human consumption. Disinfectants, in addition to killing pathogenic elements, also act as oxidants, preventing the growth of algae.
In the same way, the disinfection of swimming pool water is carried out, a process that inactivates microorganisms to prevent outbreaks of infectious diseases. Chlorine (actually sodium hypochlorite, NaClO) is the most widely used disinfectant due to its low cost.
Upon contact with water, sodium hypochlorite decomposes to form hypochlorous acid (HClO). The latter is a weak acid and is responsible for the bactericidal effect in the pool water, as it crosses the outer membrane of most pathogenic agents, especially bacteria, causing their death. In other words, hypochlorous acid is the disinfectant and oxidizing agent responsible for cleaning pool water.
But in addition, the chlorination of water is associated with the formation of disinfection by-products. Some studies have shown that the presence of these byproducts is associated with adverse health effects in swimmers and pool workers (such as lifeguards and monitors).
More than 600 different by-products have been identified, among which haloacids, halomethanes and haloacetonitriles stand out, as well as non-halogenated contaminants, such as benzaldehyde and phthalic acid. Of these, trihalomethanes (THMs) and chloramines are the most studied byproducts.
Formation of chloramines and trihalomethanes

Chloroform (CHCl₃) is the best known of the trihalomethanes. It is formed by the reaction of hypochlorous acid with the organic matter of bathers (dandruff, skin scales, creams, cosmetics, etc.).
As for chloramines, there are mono, di and trichloramines (NH₂Cl, NHCl₂ and NCl₃, respectively) and they are the ones that cause that characteristic smell of chlorine. Chloramines are formed by the reaction of hypochlorous acid with urea (CO(NH₂)₂) in urine and sweat. It is as if we mix bleach and ammonia in household cleaning (something that would never occur to us).
Health problems associated with disinfectants

The most common health problems from this exposure to disinfection by-products range from eye irritation, dryness and skin irritation to ear infections (otitis).
In addition, there are studies that have found a higher prevalence of asthma or respiratory symptoms among swimmers. Other works have shown that some of these by-products even have genotoxic and mutagenic potential. Also, an association with an increased risk of colon and bladder cancer has been found.
Bathers will be exposed to these by-products, which can affect their health. Now, if the practice is not too intense, or if it takes place in outdoor pools, the problems will be of lesser impact, but what about a high-level swimmer?
Elite swimmers spend a lot of time training, about twice a day for six days a week, with 2-3 hours per session, covering swimming distances of 65 to 130 km per week, depending on their specialty.
Normally, due to weather conditions, these athletes tend to train mainly in indoor pools, being able not only to ingest the water, but also to inhale the air where these chemicals may be present by evaporation and remain in the air for longer due to poorer ventilation. These disinfection by-products can affect your health and performance, as among other things it may mean that at times you have to reduce your training volume in the water.
Are these substances monitored?

Therefore, swimming pools are environments with high levels of by-products due to the continuous disinfection of the water and the constant organic load of bathers. The presence and number of these by-products in swimming pools depends on factors such as the water treatment method, the concentration of disinfectant used, the content of organic matter, the time of contact with bathers and the number of bathers.
The World Health Organization, the American Environmental Protection Agency and other agencies have established guideline values ​​for byproducts generated in drinking water. However, for swimming pool water there are not as many regulations, although mutagenic levels in swimming pool water can be similar to those in drinking water. Only chloroform, trihalomethanes and chloramines are regulated in terms of swimming pool water quality, despite the number of by-products we have seen that can be formed.
Given the importance of the subject, it is necessary to carry out more research to obtain more conclusive results.
This article has been published in 'The Conversation'.