The Chinese tech titan who entertains himself by dominating the world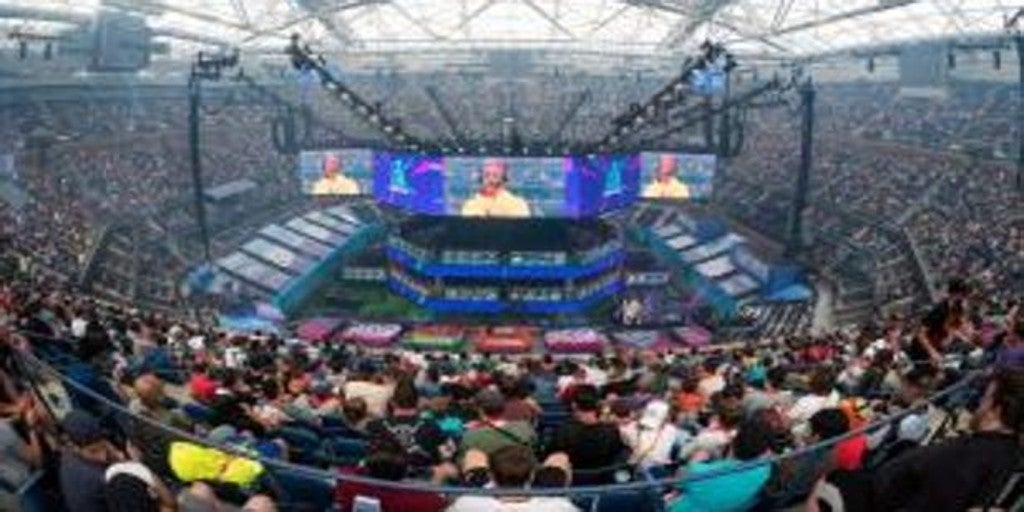 MADRID
Updated:
Keep

The name of the Chinese company Tencent probably won't tell you anything, but It is the largest video game platform in the world. 'Fortnite', 'Clash of Clans' or 'League of Legends' are some of the titles that have made this titan one of the leaders in the global online entertainment industry and the largest listed Asian. It is still unknown to the general public, But it is a gigantic conglomerate with significant investments in eSports, video games, social networks and other increasingly broad technology businesses. "It's a snowball of online entertainment," he says. Javier Ruiz, chief investment officer at Horos AM, an asset management firm. Tencent controls 100% or has interests in some of the main video game developers such as Riot Games, Supercell, Epic Games or Activision Blizzard. "They monetize everywhere," he says, "they have strategic alliances around the world, they are in tune with the biggest developers and they distribute some of the biggest video games." As part of these agreements, they have exclusive distribution of "Call of Duty" in China.
WeChat is another of its strongholds. It is usually known as the Chinese WhatsApp, but it is much more than that. It is a platform with 1,100 million users that includes instant messaging services, social networks, or mobile payments. "We don't see WeChat as a messaging application like WhatsApp, but rather as an operating system like iOS or Android," he says. Luis Golderos, Income 4 Gestora analyst.
In China it is very common to pay by phone. 47% of users in China already carry out transactions through the phone on a regular basis, according to a study by the research firm Research and Markets. And WeChat Pay is one of the market leaders in China, along with Alipay from Aliexpress. "WeChat Pay moves more money in transactions than Visa and Mastercard together", says Golderos, who shares another devastating data to visualize the volume of payments managed by the application: "There is more money in transactions in WeChat than in the App Store and Google Play combined ».
At the profit level, video games are Tencent's main business. But the area of ​​investments in third companies is the one that could harbor the greatest potential for future growth. "Tencent has significant stakes in 5 of the top 10 largest Chinese tech companies, not counting Tencent itself," says Golderos. In other words, the networks of this conglomerate extend to other markets that are being altered by technology, as is the case of the automobile sector. "They don't make electric vehicles, but they have a 5% stake in Tesla," says Horos AM's Ruiz, who also highlights an investment that Tencent made in electric vehicle maker Nio. Tesla shares are up 380% since May 2017, when he bought his stake in Elon Musk's company. Meanwhile, those of Nio have appreciated 634% in the last two years. They also have another 20% stake in JD.com, a Chinese online trading platform and one of Alibaba's main competitors. "It's interesting to see how they manage these investments in third-party companies," says Ruiz, who sees Tencent as "a high-quality business."
One of the possible risks is your competition with ByteDance, the company behind TikTok. Earlier this month, the Douyin company (owned by ByteDance) sued Tencent for monopolistic behavior for allegedly blocking its content on WeChat and QQ. "China is a very dynamic market with high competitive intensity", says Golderos, from Renta 4 Gestora. Another danger is possible changes in regulation, a problem that affects all large companies in China. "The Chinese economy is a managed capitalism, so there is always the risk that the government decides to change the regulation and impact the business," says Ruiz. For example, in 2019 the Chinese government announced a series of regulations limiting the hours children could play video games in an attempt to reduce addiction among the very young.
The confinement by Covid has triggered Tencent's listing on the New York Stock Exchange. It is already around 95.7 dollars, compared to 45.2 in mid-March 2020. "By not going out on the street, users demand more video games, so the company is expected to register higher returns", says Diego Morín, analyst at broker IG, who believes the company is in a long-term uptrend.