The Chinese economy grows 3.2% in the second quarter after overcoming the coronavirus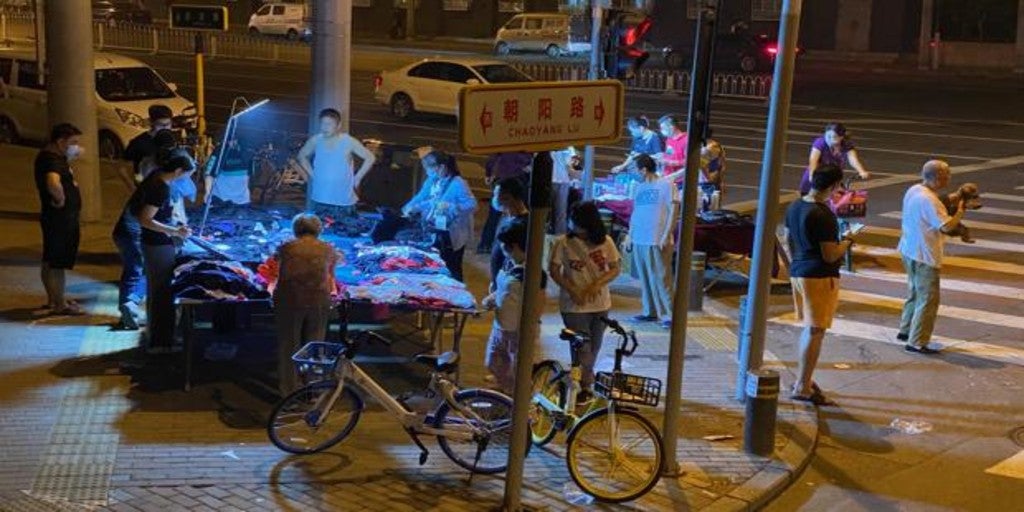 Correspondent in Beijing
Updated:
save

While the rest of the world remains unemployed or at half gas for the coronavirus, China, where the pandemic began, already shows signs of economic recovery. Your Gross Domestic Product (GDP) grew 3.2% in the second quarter, thus avoiding the recession because it had fallen by 6.8% in the first, when the epidemic that broke out in Wuhan forced to paralyze the country.
The official figures, released this Thursday, improve the 2.4% forecast that the Bloomberg agency had forecast. With these data, China becomes the first power that seems to come out of the coronavirus impact, which is uncontrolled in the United States and whose outbreaks hinder economic opening in Europe and Japan. But the situation can change so quickly due to these outbreaks, as was seen last month in Beijing with the focus already controlled on its largest food market, that the regime does not want to catch its fingers and prefers to be cautious in its forecasts. So much so that at the National Assembly in May, Prime Minister Li Keqiang did not set his usual goal of economic growth for the first time in decades.
According to the data published by the National Bureau of Statistics, industrial production rose 4.8% in June, four tenths more than in May and at the level of expectations. But retail sales, which are a key indicator of consumption and society's confidence, fell 1.8% year-on-year, although less than the 2.8% registered in May and below growth of 0.5 % calculated by Bloomberg, according to the newspaper "South China Morning Post".
On the other hand, investment in fixed assets, which includes expenses in infrastructure, real estate, machinery and equipment, decreased by 3.1% in the first quarter, half the drop registered in the first five months.
Although the official figures reflect urban unemployment of 5.7% in June, half a point less than the 6.2% peak reached in February, the reality will be much worse because millions of people have lost their jobs in the big cities due to the pandemic and have been forced to return to their villages. For this year, the authorities have set out to create nine million urban jobs, while in 2019 they were 13.5. Such reduction evidences the labor bleeding caused by the epidemic, which has affected less qualified workers as well as a good part of the middle class that already abounds in the Chinese megalopolises. In hard-hit sectors like the hotel and restaurant industry, those lucky enough to keep their jobs have seen drastic pay cuts. Given the looming uncertainty, Chinese families, already very savers, are spending even less.
As the Prime Minister himself recognized during the National Assembly, the annual meeting of the regime's organic Parliament, in China there are 600 million people living on just a thousand yuan a month (125 euros). A minimal amount that reflects the huge social inequalities in this economic superpower in gross terms.