The chimes on TV: the protagonists of New Year's Eve on each channel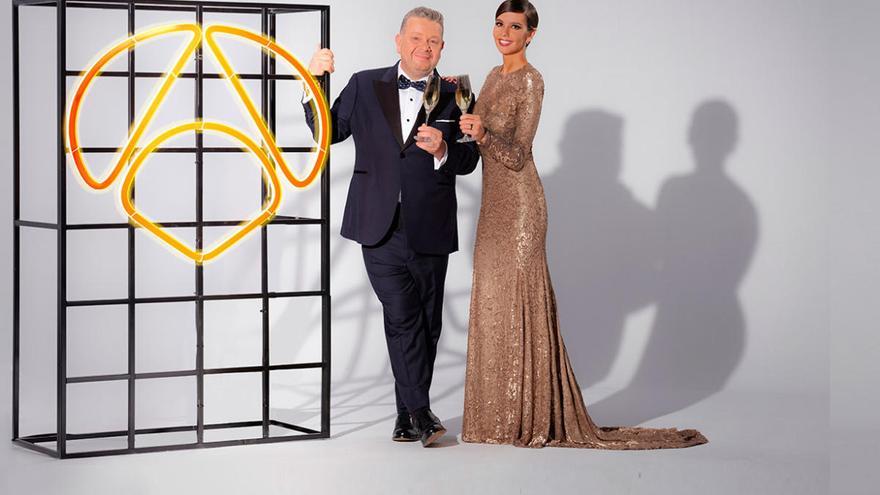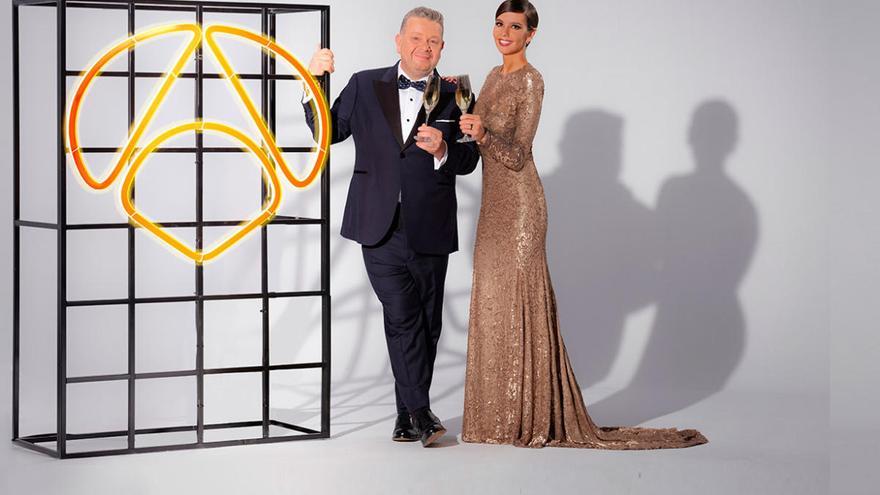 The televisions once again trust, one more year, in popular faces to give the end of the year Chimes this December 31, 2020, as well as the welcome to 2021, from the traditional Puerta del Sol in Madrid empty, for the first time in history, and other enclaves of the Spanish geography.
In this way, in La 1 de Televisión Española, Anne Igartiburu returns to in front of the broadcast of the Chimes and will welcome 2021, accompanied by Ana Obregón, who picks up the witness of journalist Roberto Leal.
Ana Obregón returns this end of the year to TVE, chain to which she has been linked for decades in series and programs such as' Ana y los 7 ',' At eleven at home ',' Hostal Royal Manzanares', 'Golden Rings' or' What do we bet? .
The actress and presenter has continued in charge of saying goodbye to the year in La 1 in 1994 with Joaquín Prat, and in 1995 and 2004, together with Ramón García. For her part, the presenter of 'Corazón', Anne Igartiburu, will add 16 consecutive years leading the RTVE Chimes from Puerta del Sol.
"Retransmitting the end of the year chimes for another year at my house, Televisión Española, is a privilege that I could not refuse," said Ana Obregón. An hour after Obregón and Igartiburu give the Chimes, Ana Guerra and Roberto Herrera They will connect with RTVE viewers from Santa Cruz de Tenerife.
For their part, the presenters Sandra Barneda and Christian Gálvez will be the protagonists of the New Year's Eve Chimes 2020 in Mediaset Spain, next to the island of Gran Canaria. This year they will arrive doubly since the retransmission will also be offered in island hours (1.00 hours) for all of Spain, through a simulcast signal on all its channels, except the children's Boing.
The broadcast production will take place in collaboration with Fénix Media Audiovisual, the last content production company integrated this year into Mediterráneo Mediaset España Group.
Likewise, Cristina Pedroche and Alberto Chicote they will repeat one more year as conductors of the Campanadas de Antena 3, while Cristina Pardo and Iñaki López will do the same on laSexta. Thus, Atresmedia repeats for another year with a double bet on New Year's Eve, on Antena 3 and on laSexta.
Pedroche and Chicote will return to Puerta del Sol to say goodbye to 2020 and welcome 2021 for the fifth consecutive year as drivers of the Last night of the year.
"I'm really looking forward to it and I'm very excited about the Chimes this year. I would love, even for a little while, for people to enjoy and forget the bad. Bring a little hope and that we all welcome the new year with a smile. That would be my success ", has affirmed Cristina Pedroche.
For Alberto Chicote, being at Puerta del Sol this turn of the year is "being part of the most exciting, most hopeful bells" of his life. "We live in a parenthesis that began on March 13, 2020 and that we believe will finally close in 2021. Sooner or later, but taking that step to 2021 is like starting to count towards the end", has manifested.
In the case of Cristina Pardo and Iñaki López, the host couple will be sipping grapes with viewers for the fourth consecutive year.
"This year it is especially exciting to give the Chimes, because who else who less, we all really want to lose sight of 2020. Last year, from Sol, we could not even imagine what awaited us, but this New Year's Eve I do have the feeling of giving way to something better … Worse is difficult. Hopefully in 2021 we will have a vaccine for everyone, health in spite of everything and financial luck for those who have lost so much. There is a desire to accompany people and to usher in the new year wishing the best for everyone and a lot of strength for those who have lost a loved one, "said Cristina Pardo.
As Iñaki López has pointed out, "2020 will undoubtedly be a historic year. And saying goodbye to it is an immense pleasure." "We will do it from an empty square for the first time in history. Without the crowds, crews, noisemakers, corkscrews or cuddles that are usual at that time in front of that clock. But we will do it happy knowing that for once our prediction will be infallible: next year will be better! ", He concluded.