The chef apprentices of the Faro de Maspalomas institute serve a solidarity menu in favor of those affected by the volcano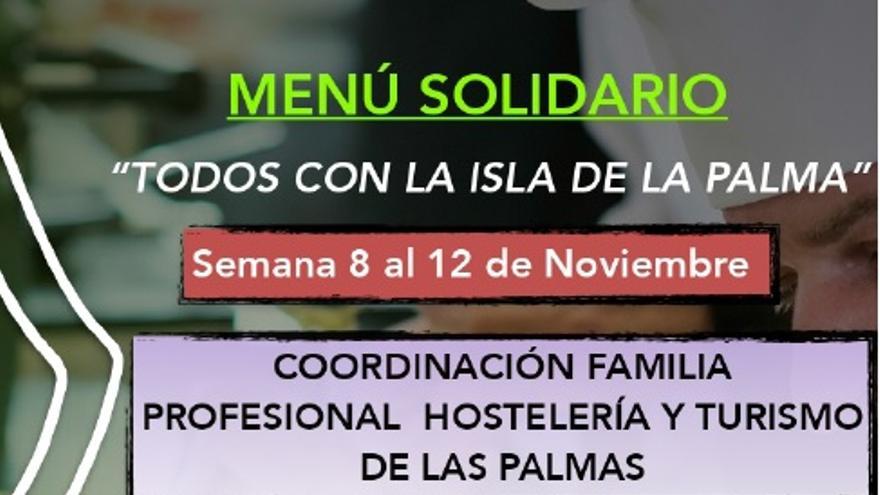 The students of the professional cooking training cycle of the Faro de Maspalomas institute They will offer this noon a solidarity lunch with which they intend to raise funds to donate to those affected by the eruption of the volcano. Lunch will take place at 2:00 pm in the restaurant of the educational center where they regularly carry out their internships during the course. Some thirty diners will attend (including teachers, political authorities and also residents of the municipality itself) who they will pay a round price of 20 euros to taste the many dishes they have prepared.
Specifically, the menu will consist of typical products from the island of La Palma and also common to the rest of the archipelago. As an aperitif they will serve a crunchy sancocho empanadilla, then a smoked palm cheese and watercress salad and the typical picadillo soup of this island. On the other hand, as main dishes they will prepare a rice soup with seafood and a meat dish, ribs, potatoes and pineapples presented in a timbale with coriander mojo. For dessert they will present a banana tatin and finally Prince Albert, also typical of the pretty island.
From the center they assert that a total of nine students participate in the preparation of this lunch, but they recall that a similar event was held last Wednesday in which the rest of the students of the cycle took part. On this first day, a total of 34 people attended, which represented a collection of 680 euros.
On the other hand, it should be remembered that this initiative is organized by the General Directorate of Vocational Training and Adult Education within the framework of a gastronomic week developed by the students and teachers of ten professional training centers on the islands of Gran Canaria, Lanzarote and Fuerteventura. Tomorrow the project will conclude with lunch at the Faro de Maspalomas institute, but it has been developed in different institutions since Tuesday.