The character who can save the world from the zombie apocalypse in 'the Walking Dead'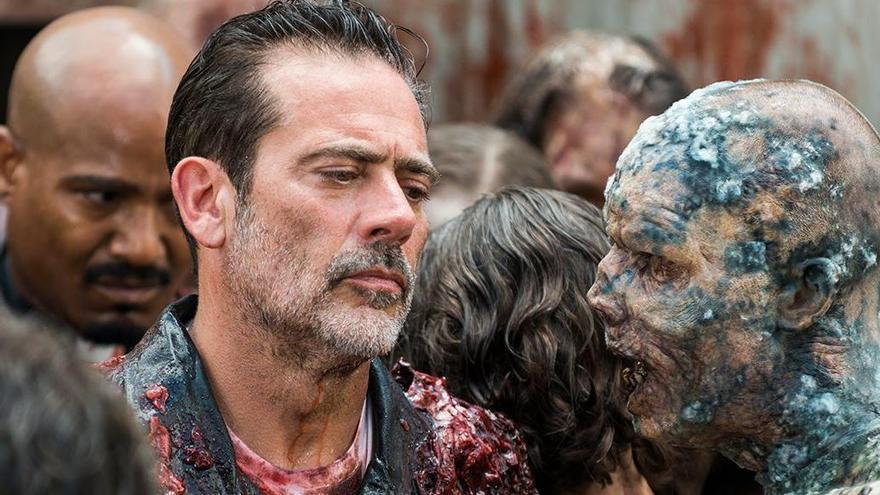 The Walking Dead: World Beyond continues to provide answers to some key questions about the origin of the apocalypse. The last episode of the first season has given new details about zombie virus cure, and apparently one of the main characters could be the key to ending the disaster.
((ATTENTION: THIS NEWS CONTAINS SPOILERS))
Huck (Annet Mahendru) is a spy for the Army of the Civic Republic that he is protecting the "asset" under his mother, CRM Lieutenant Colonel Elizabeth Kublek (Julia Ormond). During a mother-daughter conversation, Huck reports that the asset is "not ready for integration yet" and needs "more time with the girl."
Kublek says it's about time they delivered the asset, be it Hope (Alexa Mansour) or Iris (Aliyah Royale), to its destination. The sisters, along with Felix (Nico Tortorella), Elton (Nicolas Cantu) and Silas (Hal Cumpston), have been traveling to a CRM research facility in upstate New York. It is there that the girls' scientific father, Dr. Leo Bennett (Joe Holt), is said to be developing a cure for the zombie virus and teaching the next generation of brilliant young minds.
When Hope deciphers the encrypted codes within the CRM notebook found by Tony (Scott Adsit), she discovers an alarming message: "Integrated agent en route to New York + four. All four are expendable," he reads. Hope realizes that she is the asset when she remembers that at one point in the journey, Huck was willing to continue without Iris and leaving behind felix wounded. That's when Hope demands that you know why CRM is interested in her. "Girl, you have no idea who you are," Huck replies.
Huck tells Hope that it takes a special kind of intelligence to decrypt an encrypted CRM message, but it's not just about her. "It's about people like you, making sure their gifts are not wasted. It will take a lot to get the world back. People like you can be a big part of that," he says.
The episode also shows Dr. Lyla Bellshaw speaking with Leo, who recounts how Hope disarmed and re-established set up a computer without help at the age of six. Upon learning this, Lyla is in charge of informing CRM of Hope's intelligence.