The chain has been a finalist, together with Metro de Madrid and Grupo 5, in the Alares Awards 2022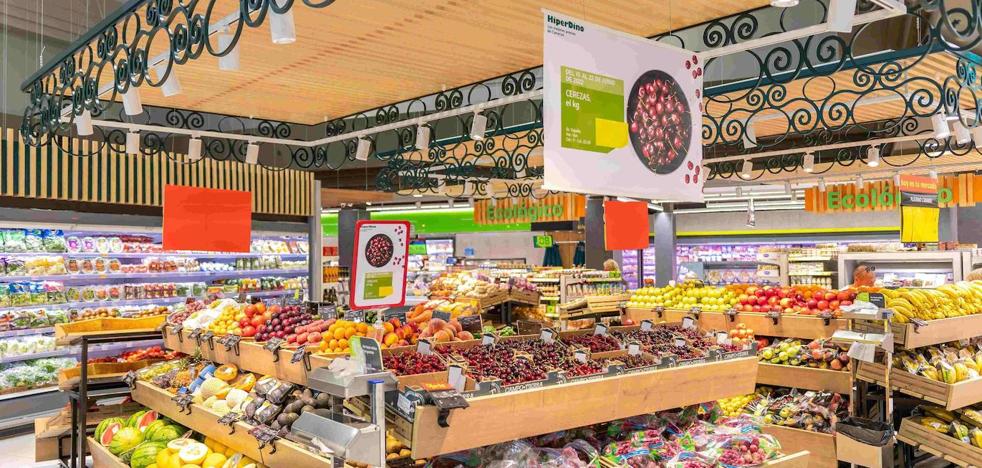 Through its 'La Suma de Todos' project, it helps workers beyond their abilities and pays attention to the special needs of each one
HiperDino has been recognized as one of the best organizations in Spain for its policies aimed at people with disabilities who work in the chain. Together with Metro de Madrid and Grupo 5, the company has been a finalist in the 2022 Alares Awards.
The La Suma de Todos project, for the integration of people with disabilities into the world of work, with the different actions and specific plans that it entails, has made the chain, the leader in the food sector in the Canary Islands and the only regional 100% Canarian, will be a finalist in the XI Awards for Excellence in Labor Inclusion and Prevention of Occupational Risks of People with Disabilities.
In this case, there were five categories and 15 shortlisted finalists, and more than 90 projects were submitted.
Fundación Alares recently announced the finalists of the Alares Awards 2022, one of the most consolidated recognitions that, for 16 years, has distinguished the media, companies, institutions, social agents, leaders and academic professionals who best make conciliation more visible and co-responsibility in their work.
The Sum of All

In the large company category, HiperDino stood out for its La Suma de Todos project.
This Comprehensive Plan for the Care of People with Disabilities has a start date of 2020, to promote the labor inclusion of these people.
Motivated by the need to promote the employability of people with disabilities; promote their social and labor integration; overcome barriers and stereotypes, both individual and collective; strengthen alliances with associations and foundations and, ultimately, normalize disability, this continuity initiative was launched.
Currently, HiperDino has a total of 150 directly hired people with disabilities in its workforce, and complies with the reserve quota of 2% of the workforce for this group, as required by law.
About HyperDino

HiperDino is the leading chain in the food sector in the Archipelago and the only 100% Canarian regional chain. Currently, it has 231 stores and works with more than 13,000 references, of which 40% correspond to local suppliers.
In addition, it is the leading company in the creation of jobs with more than 8,000 workers.
Present in five of the eight Canary Islands, it reaches seven of them through the hiperdino.es online store. This channel, created in 2015, has all the products from its physical stores and, among the advantages it brings, the customer receives the purchase the day after it has been made.
Likewise, it has two exclusive preparation centers for online purchases and 34 DinoShop franchise stores.
Through the DinoSol Foundation, it collaborates in solidarity with various actions supporting the social and cultural development of the Canary Islands, and pays special attention to the people who are part of HiperDino.