The CERO Festival proposes a balanced agenda of Canarian bands and artists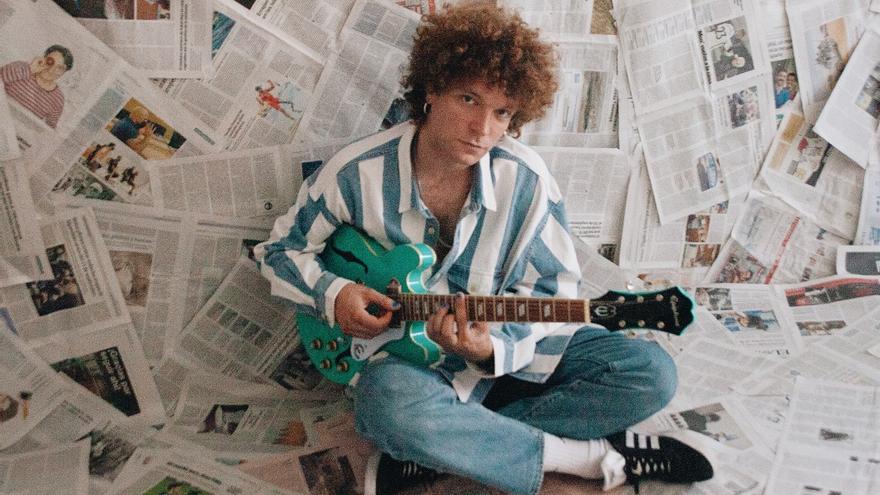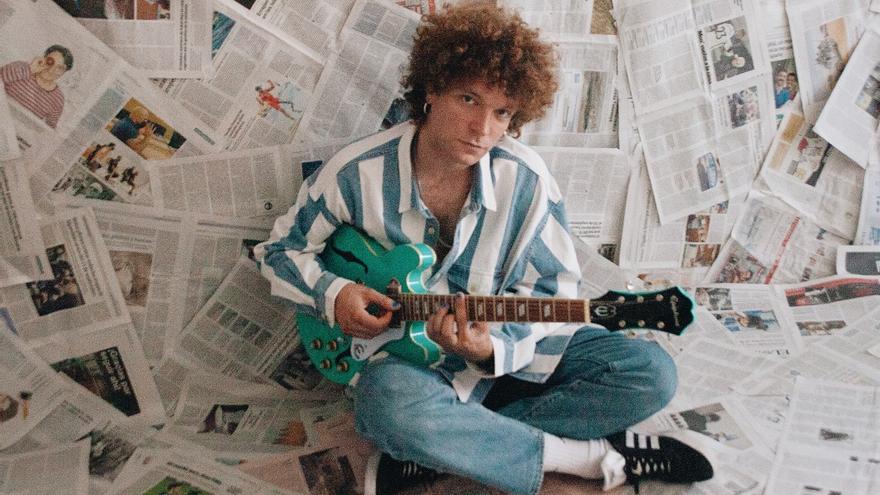 The CERO Festival will also be an interesting showcase of the island indie scene: a collection of bands and artists at a time of full force, included in a poster in which Ginebras has already been confirmed, and which will be occupied by Espacio Miller, in the Park Santa Catalina, from October 11 to 17. Flor de Canela, Sound of Aqua and Sanches will show their full potential live, while Said Muti, Dácil Santana and Ant Cosmos will be the protagonists in the acoustic sessions of an essential musical agenda for this autumn in Las Palmas de Gran Canaria.
Passion is perhaps the concept that best defines Flor de Canela. Also the very name of this band that includes Núria Balaguer (voice), Paula Vegas (keyboards), Marta Bautista (bass) and Xerach Peñate (drums). As a spice, the aftertaste of their sound has its own identity, beyond their musical talent and surprising knowledge of the medium for a group formed in 2017. The formation is often labeled as eclectic pop in which, certainly, not the fusion between electronic and the more traditional Latin heritage is missing. Although what distinguishes his proposal is the affection in letters and tones, his vindication of the authentic and a smooth background that surrounds the quartet. Flor de Canela is already approaching more than a hundred concerts in the backpack, since in October 2019 (before the pandemic) they published their first EP, produced by the Vetusta Morla Juanma Latorre.
Pau Coelho is the soul and engine of Sound of Aqua. After being a drummer or bassist for groups like Blue Platform or The Laidbacks, Coelho began to prove himself as a soloist. At that point, she decided to go a little further, take up the guitar to better line her path and found this band in 2018, as a singer, songwriter and guitarist, along with Javier Ramírez (guitar), Pablo Cabrera (drums) and Kira Medina (bass). ). Sound of Aqua gives it everything in its live shows, with an indie approach, more evocative than peaceful and with a lot of guitar playing in its mid-tempo. The group was already WOMAD, in 2019, and is working on recording their songs. He arrives mature at the CERO Festival, in condition to gain more followers.
Samuel Sánchez applied island touches when presenting himself as a solo artist: Sanches, without an accent and with "that" ending, is the most personal adventure of the other half of Boring Cosmic, a duo made up of Enrique López. Sanches, alone, exhibits personality, more rock than pop (perhaps to a greater extent than he would like) and a taste for effective and no less wild melodies. Flat Rate Romances is her debut album: a product of lockdown released in February. CERO will undoubtedly be a good opportunity to check out the live performance of this songwriter who always seeks sentiment: that is where he begins to forge his pop vocation, which does not abandon an inevitable indie background. His personal involvement with the project has led him to execute the art design of his album or the making of the video for the catchy I want to be. And even in that he has not lacked success.
Acoustic sessions
The acoustic sessions of CERO have a striking Canarian poster, with a format that will allow you to discover in a closer way the current moment of some artists in full development of their own careers. Starting with Said Muti, a name consolidated with the EP Hearts and Ashtrays (2013), two studio albums (From Guts Rock 'N' Roll, 2016, and Room 828, 2018) and a live album (Live from the Alfredo Kraus Auditorium, 2018). Muti already has a respectable path on the circuit, he has served as a guest opening act for Elton John, Fito & Fitipaldis or Dani Martín and is already evolving in his thirties to refine his creative identity, always within rock. The guitar, the voice and the compositions form an indissoluble whole in his proposal, which at this point is unfailingly captivating acoustically.
Dácil Santana moves in different registers, with a contemporary pop that has earned him the number 1 of the 40 in the Canary Islands up to four times. In his curriculum he has two EPs: April (2015) and Unlearn (2017). In 2015 she managed to be one of the five finalists in the Contest XVII of the authors of Elche. And in these years he has shared the stage with Pedro Guerra, Andrés Suárez, Marwan or Funambulista. In 2018 she signed in Madrid with the publishing house Deville Music as a composer of national and international artists, which supports her creative instinct to tune in with the public. His inclusion in the acoustic lineup of CERO is a commitment to his pure talent.
Finally, in these unplugged, there will be no lack of Ant Cosmos, which in recent times has shown that it operates comfortably and efficiently in these formats. The irrepressible Javier Auserón's band has no aversion to combining pop and indie, to the liking of its increasingly numerous and loyal audience. These space ants are specialists in generating often danceable atmospheres, to which they indulge with the greatest of enthusiasm. They could not miss ZERO.
The CERO Festival is a production of the City Council of Las Palmas de Gran Canaria, directed by Jeito and Algato Producciones. Its venue, Espacio Miller, complies with all health recommendations to combat the Covid-19 pandemic, so that the capacity will be adapted to the evolution of the health situation, as well as the use of masks and hydrogel in the interior of the Santa Catalina Park room. All this with the aim of guaranteeing the safety of attendees and artists and preventing the spread of the virus.