The CEOE warns of the damage of the "close to populism" measures of PSOE and Podemos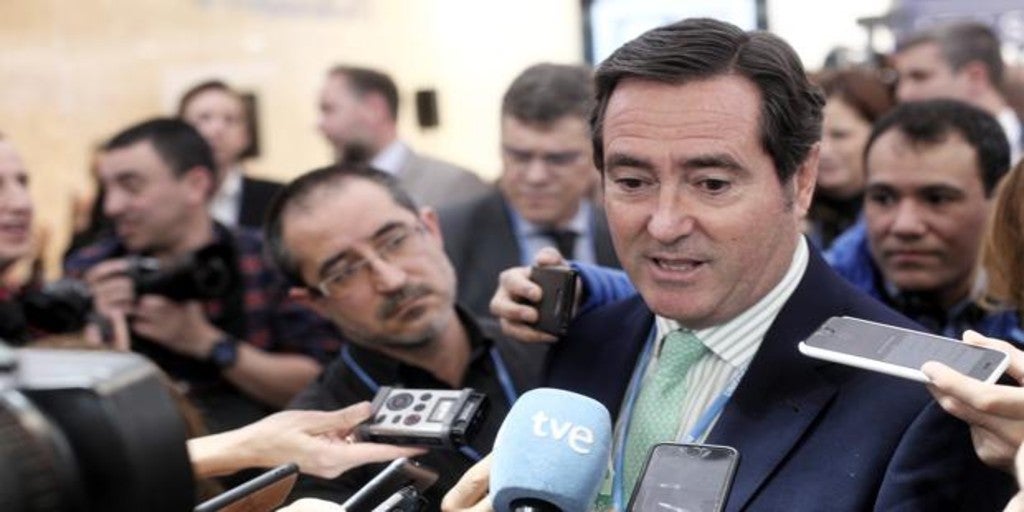 Madrid
Updated:
save

The CEOE has expressed its "deep concern" about the measures «closer to populism than to economic orthodoxy»Which includes the advancement of the PSOE Government Program and United We Can and the damage they can do to employment and the economy.
In a statement with Cepyme, businessmen say that in a context of economic slowdown the document outlines a series of economic measures and labor that, "closer to populism than to economic orthodoxy", will impact "very negatively on job creation, in the future of companies and discourage any possibility of investment in Spain."
In practice, they warn, some of the routes of action that are advanced in the document will impact especially on SMEs and among the self-employed and "may end up resulting in a rising submerged economy and less opportunities for access to the labor market, the two big problems of this country ».
Along with this, they also question that the measures proposed leave the social dialogue between companies and workers without space and "open the door to a social monologue by the future Government." "The adoption of legislative initiatives without consensus may end up having little path and being counterproductive," they add.
The employer recalls that the latest economic indicators reflect that the Spanish economy is growing at rates below 2%, as the CEOE had pointed out "not the result of an interested catastrophism", but from the "willingness to contribute to the common good".
The CEOE and Cepyme also underline in the note their commitment to social dialogue and reiterate their commitment to a "stable and moderate" Government.
The employers are planning to submit the document presented by the PSOE-United We coalition to the next board of directors held in January.
Also, the Catalan employers Foment del Treball and Fepime they consider the government agreement "very harmful" to which the PSOE and United We have arrived, since, in his opinion, it damages economic growth and the business fabric, "demotivates investment, does not generate trust and slows job creation."
Foment and Fepime affirm that this agreement, which provides more fiscal pressure for high incomes and large companies, as well as the repeal of the labor reform of the PP, is especially worrying in the current context of economic slowdown.