The CEOE rebels against the "inaction" of the Government and demands "immediate measures"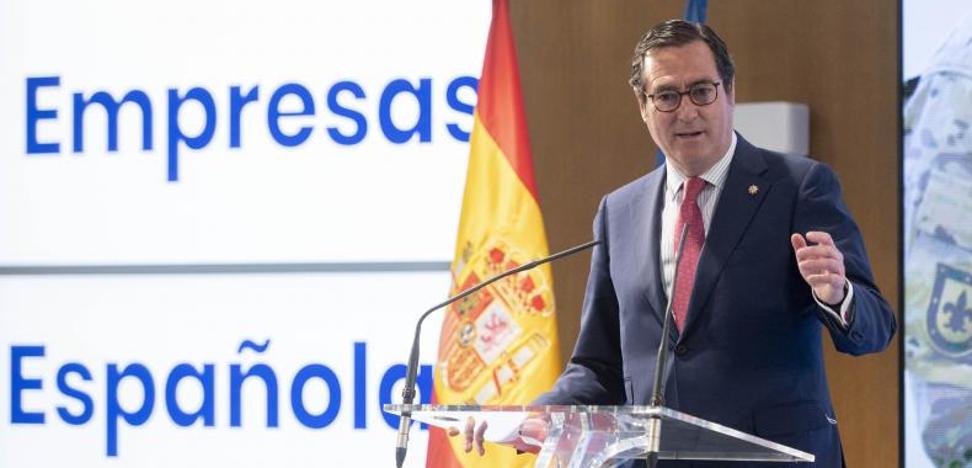 The businessmen warn that the transport stoppage "threatens a great economic and social crisis" and demand "rapid, concrete and effective actions"
Businessmen explode against the "inaction" of the Government in the face of the "threat of a great economic and social crisis" and demand that it clarify and detail "with the utmost urgency" the measures it plans to adopt to put a stop to the rise in energy costs and the inflationary spiral, as well as the roadblocks, which are already causing shortages in the population and paralyzing economic activity.
"It is difficult to understand, as we have reiterated in recent days, that action has not been taken with greater forcefulness and speed in the face of blockades of supplies and in favor of those who cannot maintain their activity because of it," the employers lament. CEOE and Cepyme in a harsh message to the Executive, which calls for "quick, concrete and effective actions".
In this sense, they denounce that "still today" they do not know how the package of measures agreed with the transport sector will be implemented and urge the Executive that tomorrow, at the fourth meeting that is going to take place with the Ministry, they detail "in once" the issues relating to direct aid in cents/litre for fuel - in line with what other EU countries have done - so that transport can operate normally. "It is not a matter that can be postponed any longer," warns this organization.
Entrepreneurs warn that the majority of sectors are already in an "unsustainable situation". «The industry is beginning to stop its furnaces, with the irreparable loss that this entails for the Spanish economy; the countryside and fishing and the entire agri-food sector are experiencing a real nightmare; commerce is already suffering an alarming shortage, and so in innumerable business sectors. In this situation, the clamor of companies and society threatens to overflow in the face of political inaction," explains the statement sent to the media this afternoon.
The statement emphasizes that "all companies, especially small and medium-sized companies and the self-employed, are in a situation of maximum concern because the current serious moment is compounded by the wear and tear of these last two years."