The CEOE lowers its GDP forecast for 2020, up to 1.5%, one tenth less than the Government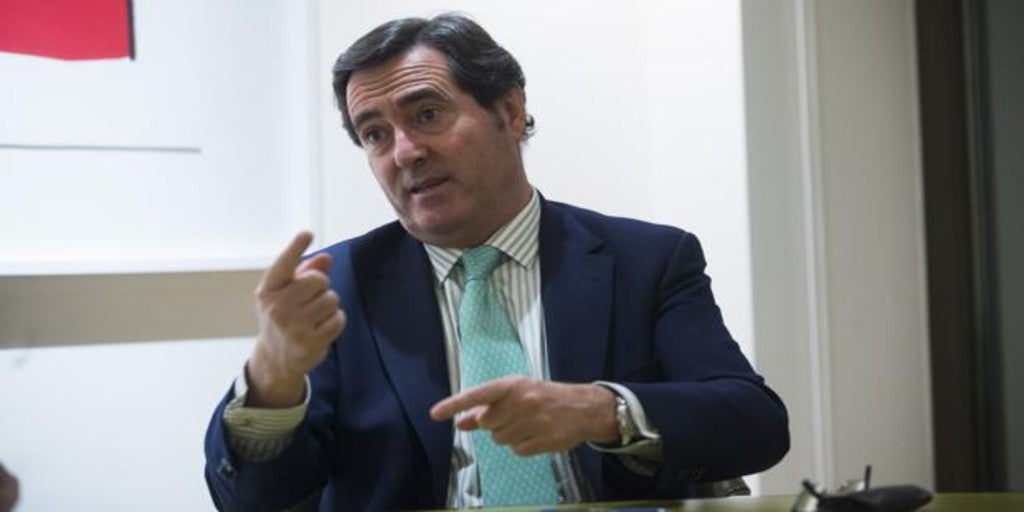 Madrid
Updated:
save

The CEOE has lowered a tenth its forecast of economic growth for this year, up to 1.5%, compared to the 1.6% expected by the Government, while by 2021 the Government has placed it at 1.4% -1.5%, according to its latest forecast report of the Spanish economy.
The employer points out that it is the lowest rates since 2014, the year in which the recovery began, which is explained by the slowdown process in which the Spanish economy is immersed, which is expected to continue in 2021 although A more moderate pace.
In this regard, although the CEOE no «glimpses a change in trend in 2022»Nor does it "appreciate the risk of recession in the short term," although it estimates that economic growth converges with that of potential GDP.
The component of GDP that will register a lower dynamism compared to 2019 will be the investment in capital goods, weighed down by internal uncertainty, while private consumption will maintain its growth rate around 1%, the lowest rate since recovery started
This scenario will influence the labor market, says the CEOE, who foresees job creation "at less positive rates than in previous years" and which will also be conditioned by the cumulative increase in labor costs, especially in groups or sectors that are intensive in workforce.
"There are no inflationary pressures in the Spanish economy," says the CEOE, which foresees a average inflation of 0.8% in 2020, which would rise to 1.1% in 2021 "if there are no negative surprises in energy prices".
The financing capacity of the economy will last two more years, accumulating eight positive years of surplus.
The lower commitment of the Government to fiscal consolidation in a scenario of loss of economic dynamism we has led to increased public deficit forecast, which will be greater than 2% of GDP over the entire forecast horizon, explains the CEOE.