The CEOE denies Pablo Iglesias and says that he has not negotiated any minimum income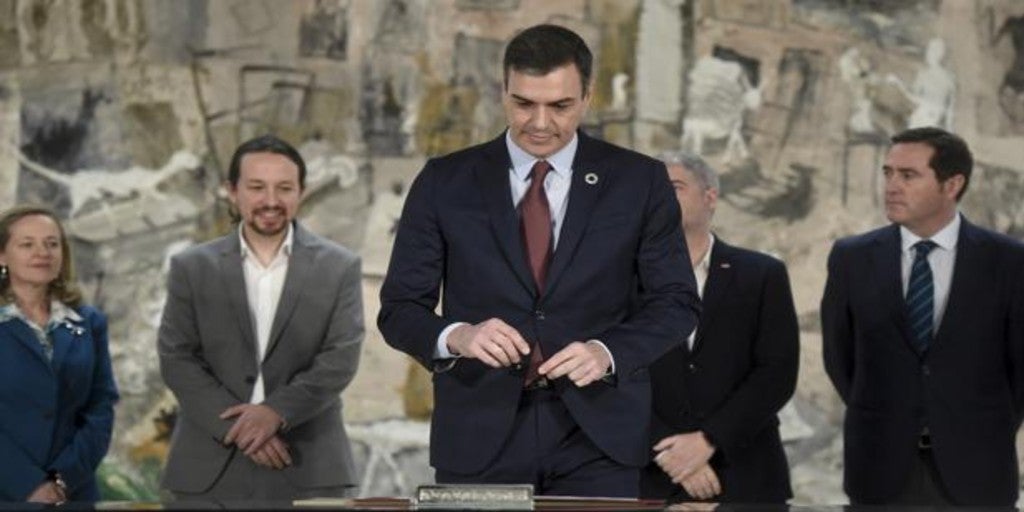 Madrid
Updated:
save

The CEOE and Cepyme employers They denied this afternoon that they had negotiated with Pablo Iglesias any minimum income and accuses the government of carrying out "interested manipulation."
In a very harsh statement, the CEOE stresses that "given the possibility that the Government will soon approve a new minimum vital income, from CEOE and Cepyme we want to clarify that, while we share that no citizen can be left unattended in this economic crisis caused by the Covid-19 pandemic, at no time have we been involved in the negotiation of such an initiative, nor has it submitted to its discussion in social dialogue, as it has transpired in the media and social networks ».
And insists that "at this time, in the face of interested manipulation and disloyalty to social dialogue and entrepreneurs Spaniards, we feel pressured to support a party proposal, which has nothing to do with a consensual agreement on what should be the usual channel with the social partners, who are part of the dialogue table and have always been agree not to leave anyone behind in this crisis. Under these conditions, it is impossible to participate tomorrow, Friday, April 10, in the meeting to which we have been called by the Ministry of Labor.
Lastly, the communiqué points out that, "on the other hand, while our efforts are also focused on sustaining the well-being of society as a whole, we urge that from this same ministry benefits are already paid that correspond to people who have lost their job or have been affected by an ERTE due to the Covid-19, and so that the self-employed, who are still confined without being able to work and who have requested the benefit for cessation of activity, collect it with the greatest speed ".