The CEO of Lopesan Hotel Group creates new ties of cooperation with the Dominican Republic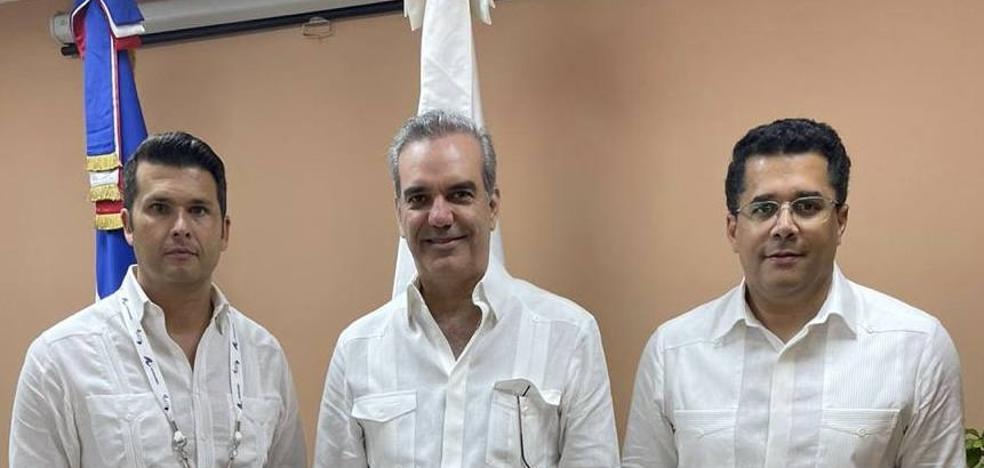 The President of the Dominican Republic, Luis Abinader, and the Minister of Tourism, David Collado, analyzed the investment plans that Lopesan Hotel Group plans to carry out in Punta Cana
The CEO of Lopesan Hotel Group,
Francis Lopezhas had the opportunity to analyze, together with the president of the Dominican Republic,
Louis Abinaderand the Minister of Tourism,
David Colladothe ambitious development plan that the company plans to carry out in Punta Cana over the next few years.
Among the future projects of the Lopesan Group, it stands out
the execution of the second phase of the Lopesan Costa Bávaro Resort Spa & Casinowhich will have an investment of around 225 million euros.
The professional meeting, held within the framework of the
tourism fair Dominician Annual Tourism Exchange, DATE 2022, has served to consolidate the existing cooperation ties between the Lopesan Group and the Dominican executive. During the meeting, Abinader and Collado
They thanked the effort, the commitment and the determined contribution to the development of the country's tourism industry carried out by the company and took the opportunity to encourage Francisco López to continue betting on a business model based on excellence.
The construction of the Lopesan Costa Bávaro Resort Spa & Casino, inaugurated in May 2019, involved an investment of more than 337 million euros, generating
1,350 jobs direct and around 3,000 indirect. Since its opening, this
5 star resort (*****) has managed to establish itself as
one of the most exclusive and unique tourist proposals in the entire Caribbean, boosting the economy of the area and increasing the Premium offer of Punta Cana.
Recognition of the highest quality

During his participation in DATE 2022, the CEO of Lopesan Hotel Group, Francico López, collected the award granted by Expedia Group that recognizes Lopesan Costa Bávaro Spa & Casino as Top Member Only Deal Growth 2022 in the Dominican Republic.
The Members Only Deal program of the Expedia Group is aimed at attracting potential Premium clients and this award highlights the growth in this segment within one of the most important online travel agencies in the United States.
With
1,042 roomsthe Lopesan Costa Bávaro is a micro-destination in itself that has three well-differentiated areas: Resort, Adults Only Club and Unique by Lopesan, which
offers exclusive services and areas.
The iconic architecture of the hotel complex is perfectly in tune with its careful decoration,
the spectacular nature of its swimming pools and a privileged location inBavaro Beachrecognized by awards
Traveler's Choice of TripAdvisor as one of
the 25 best beaches in the world.