The century of Chanquete – The Province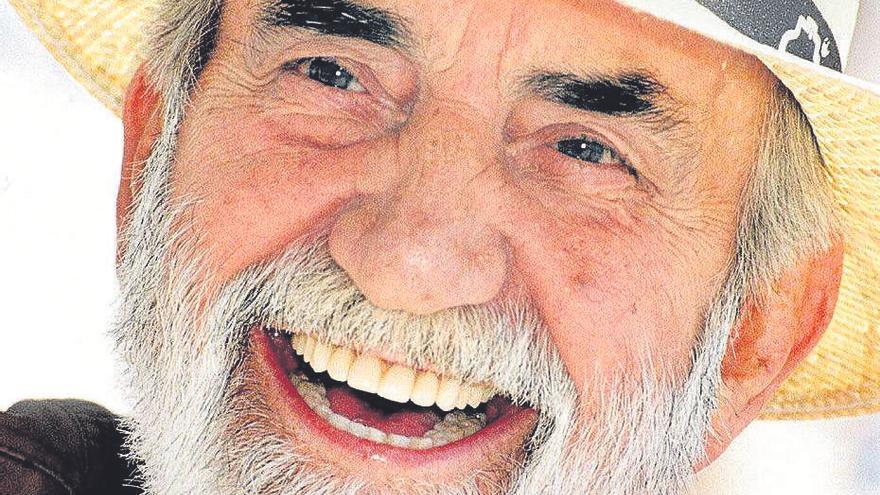 In full Berlanga Year, when 100 years after the birth of the director Valencian, another great on the scene and on the screen, Valencian too, would have completed a century of life: Antonio Ferrandis. In fact, the filmmaker directed the endearing Chanquete from 'Blue summer' in films Spanish cinema references such as 'El verdugo' (1963) or 'La escopeta nacional' (1977).
Born in Paterna on February 28, 1921He left his town to pursue a career, although he returned to finish his days on October 16, 2000. From a modest family (his father was a bricklayer who built the house and his mother was a shopkeeper) he had a childhood without frills. Despite everything, he went to school and proudly carried the name of Paterna and that earned him the recognition of his hometown, including the name of the theater that Paterna dedicated to him. He was also an adoptive son of Valencia. And although he studied high school and graduated in Teaching, the poison of the theater ran through his veins. In Burgos, after his departure to Madrid, he made his first leap to the tables, in July 1950, and he did not stop until he completed thirty plays that gave him recognition, although the greatest fame came to him through film and television. More than 50 films and T.V. series are part of his filmography: Sister Citröen, How is the service, Come to Germany, Pepe or My dear young lady. It even picked up an Oscar for Starting Over (1982), by José Luis Garci, the first Spanish film to win the statuette of the US film academy and, of course, Chanquete, from Antonio Mercero's 'Blue Summer'. It was the beloved fisherman, whose death shocked all of Spain.
Your professional recognition and his "paternal character" earned him great friends on the national sceneHe remembers the one who was his trusted man during his last years, Juan Valverde. "Many of the actors who used to come to the theater in Valencia always came to see it: Concha Velasco, José Luis López Vázquez, Tony Leblanc, Alfredo Landa … They were mostly classmates, although younger actors like Imanol Arias also visited him. "remembers Valverde. "He would take them to eat a mauve-rose paella".
Of his affable character, Valverde assures that he received with a smile everyone who approached himHe even remembers anecdotes at mass in which a lady approached him to ask for an autograph. "Although he was not very religious, he did like to go to church to give thanks," says his assistant and driver.
Together they made many trips. A special one was the one they made at the Peñíscola Festival with José Luis López Vázquez and Alfredo Landa and that almost ended up in a fine for speeding. However, the Civil Guard "When they saw who got out of the car, they chose to forget about the fine and take pictures", Valverde remembers laughing.
In private, Valverde assures that Ferrandis was a man of calm character and that "when his health allowed it, he had a great sense of humor. He liked to play jokes pretending to be someone else"Even, sometimes, to escape the fame that came especially with 'Blue Summer'.
Valverde remembers that among his hobbies he liked read novels and "watch a TV show", but above all walking.
He is also an escort, who assures that for him actor he was "the son he never had"Ferrandis "gave himself one hundred percent to people. He had a fatherly character and was a wonderful person," he concludes excitedly.