The CCO 7 Palmas, to succeed Sayre in the Princess Cup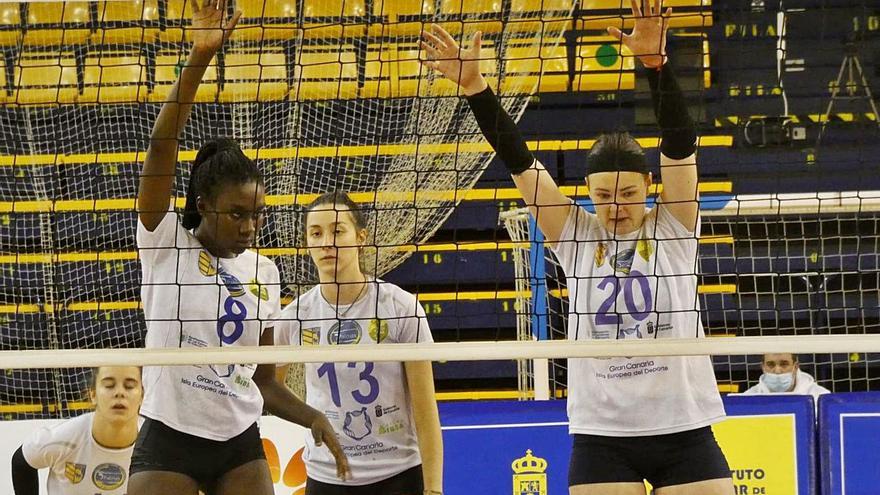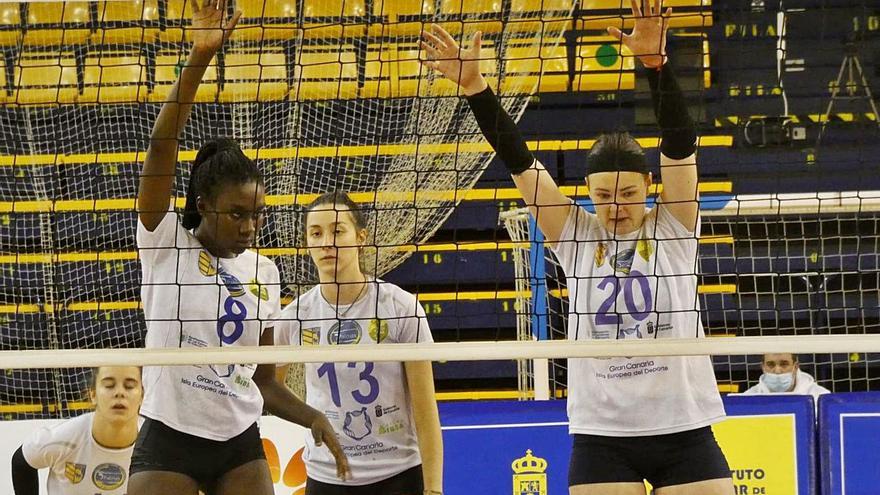 Finally, there will be five, and not six, the contenders. At the last minute, the absence of the Volei Grau Castelló was confirmed, who cannot attend the appointment due to the positive for Covid-19 detected yesterday in his staff.
The Princess Cup kicks off today at the Avenida Marítima venue with the first matches of the group stage, which will define the name of the semifinalists tomorrow afternoon. The two winners of these duels will play the grand final on Sunday to win a tournament in which two of the five participants will debut, since Tenerife's Cuesta Piedra Santa Cruz was runner-up in the 2016 edition held in Guadalajara, while VP Madrid and Extremadura Arroyo fell in the semifinals of the dates in which they participated.
The CCO 7 Palmas is one of the newcomers, together with the CDU Atarfe de Granada. The team from Gran Canaria, fourth in Group B of the Women's Super League 2 with 17 points and a balance of six victories and three defeats, will be one of the protagonists of the first match of this Princess Cup. Starting at 11:30 a.m. VP Madrid is measured, and in the afternoon (7:00 p.m.) they face Cuesta Piedra, second place in Group C in the league competition, in the Canarian derby of the tournament.
"With a lot of desire"
Juan Antonio Armas, coach of the host team, highlights the enthusiasm of his players to play a good role: "It is the first Princess Cup held here and played with six teams, five finally due to the unfortunate positive of a Voley player Grau Castelló. We are preparing to arrive in the best possible conditions and the team is responding well to training. All the girls are really looking forward to it ".
Think that the CCO 7 Palmas arrives at a good time for the appointment. "In this Christmas period we have only stopped a week and, therefore, we have maintained a good rhythm. We know that the rest of the teams are complicated and have great players, but we will try to stand up to them. Of course, there will be a lot of equality ", highlights the island coach.
The entrance to the Insular Center of Gran Canaria is free to enjoy all the Princess Cup matches, although the capacity will be limited to 400 people, who must previously register on the club's website (clubvoleibolimpico.com), to comply with all tracking requirements in these times of pandemic.
"It is a very special tournament"
Noami Santos, the captain of the CCO 7 Palmas, declares that this Princess Cup is a "very special" competition for her and her teammates because they play it at home. "We are all young players, the majority of whom are youthful. Set as your starting goal "victory". He points out that in a date like this there is no clear favorite: "I don't think a team can be singled out as the undisputed favorite to win the title. They are all very evenly matched and have players with international experience and Super League 1 in their ranks ". "Hosting is a double-edged sword, having the added pressure of wanting to show at home everything we have worked to try to win; the rivals are very good and that pressure can be both positive and negative ". | MO