The CCE of Las Palmas agrees to a salary increase of 3.6% in 2022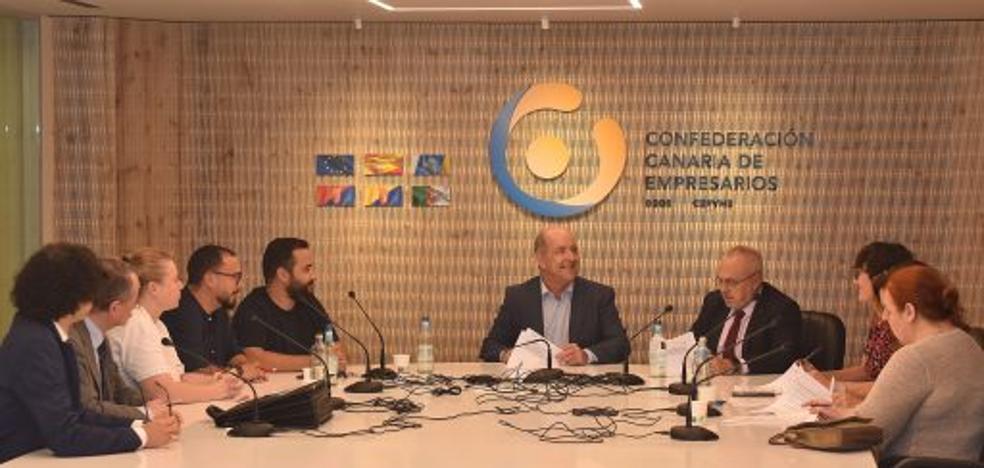 The new agreement signed with the unions affects some 6,000 companies and 20,000 workers
The Canarian Confederation of Entrepreneurs (CCE) of Las Palmas and the UGT and CCOO unions have signed a new collective agreement that includes a salary increase for this year of 3.6%, 2.5% for 2023 and 2% by 2024, the aforementioned business organization reported in a statement this Friday.
The new agreement affects some 6,000 companies and 20,000 workers, the note indicates.
The CCE highlights the new agreement, which will apply until 2024, the possibility of
extend the contractss due to production circumstances up to a maximum of 12 months for those carried out under public projects and programs.
Likewise, it indicates that a plus is regulated on account of the
Minimum Interprofessional Salary (SMI), so that in 2022 no worker with a full-time contract can earn less than 14,000 euros a year.
With regard to equality and the work environment, it adapts to the current regulations on these matters, understanding that it is an element of modernity and competitiveness of companies and workers, promoting the implementation of policies, with distribution of clear standards and values at all levels of the organization, that guarantee and maintain healthy work environments.
Also includes a
commission for monitoring labor recruitment in the scope of the agreement in order to adapt to the Labor Reform and thus develop the possibilities that this reform grants to collective bargaining.