The CB Lanzarote Puerto del Carmen disputes a new day in Galician lands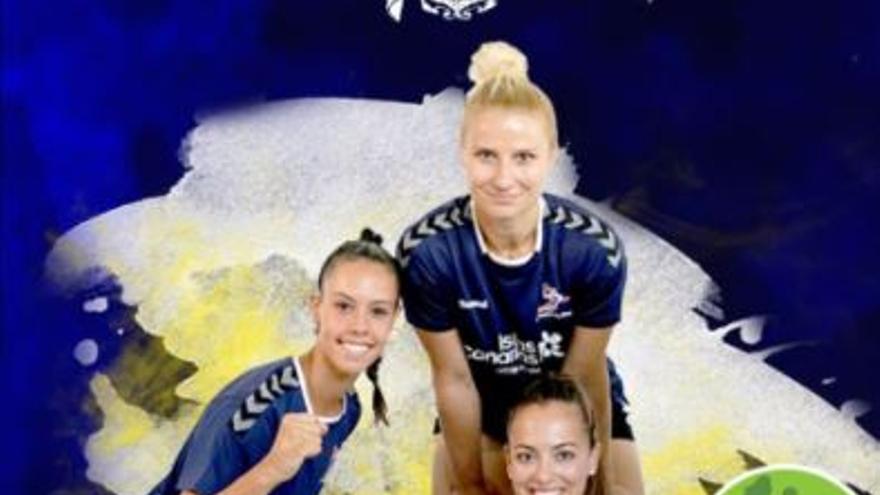 The CB Lanzarote Puerto del Carmen continues its participation in the second phase of the Iberdrola Guerreras League in the group by visiting the Porriño Municipal Sports Center this Saturday, April 24, from 5:00 p.m. (Canary time) to the Conservas Orbe Rubensa Porriño Handball.
The game will be broadcast live on the YouTube channel of the Galician team and will have the club's members in the stands that will not yet be fully open to the public.
Fourth day of the group due to the descent from among eight days to be played that faces the Tiñosero team, still with the new points locker, with Porriño, a team that is second in the group with thirteen points and does not know defeat in this second phase of the Iberdrola Warrior League.
The Galician team has Soraia Vieira as the team's top scorer and fourth in the group with 18 goals scored in three games (6 on average). In the tie ranks, Tamara Jovicevic continues to be the most effective player in front of goal in this phase with 15 goals and an average of 5 goals per game.
Tiñosero coach, Miguel Ángel Lemes, believes that "it will be a difficult game this week as we face a great rival who possibly made a team to be in the top positions. They're a good team defensively and they have a pretty quick second wave. The positional attack is directed wonderfully by Anthia Espiñeira and they have a good finish at the ends. So it seems like a very difficult game for us, we came from playing a good game against Morvedre and we hope to repeat that illusion for scoring and that attitude until the end of the game. For this trip we add Rosa's absence, with knee problems and waiting for the MRI, and Neus still has some discomfort but I think he will be there for next week. Bea is from the game this time and will travel this week. Monica is also with knee problems, hoping to get it back on Saturday ", concluded the trainer.
The game will be refereed by Francisco Fernández and Adrián Rodríguez and will have the members of the Galician club as an audience in the stands.