The 'caught' Olga Moreno in 'Survivors' when she thought they were not recording her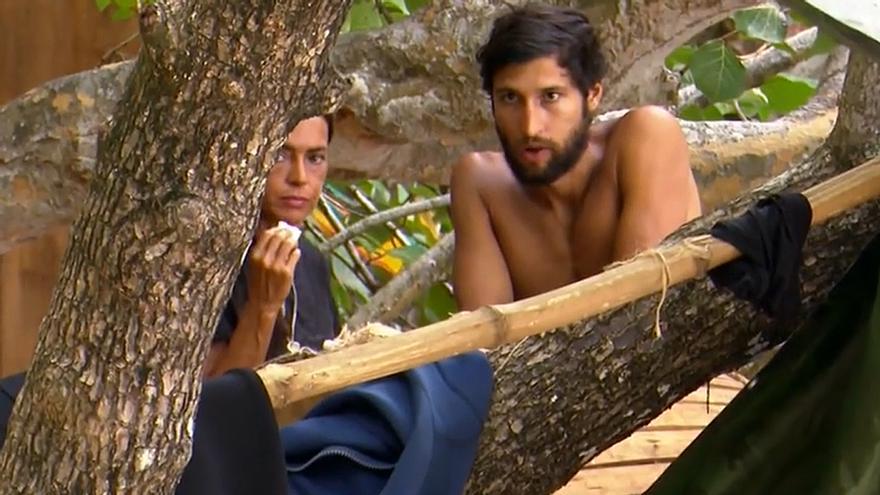 'Survivors' he watches his contestants at all times, but there are times when they lower their guard and let off steam by believing that they are not being recorded. This is what happened to Gianmarco Onestini and Olga Moreno. When they thought that no camera was focusing on them, they had a revealing conversation that has given much to talk about.
"When they thought that we did not record or listen to them, they have released all this through their mouths," Lara Álvarez advanced last night at the gala 'No man's land', presented by Carlos Sobera, to make way for the video. In the images issued, Gianmarco confessed that at this point in the contest he only trusts Olga and Melyssa. "I trust the others," acknowledged the Italian.
"Do you know what Tom has said to Mely? That they are going for her, to be careful", Olga told Gianmarco, who shared other information: "Omar wants to nominate Melyssa and Alejandro wants to nominate you ". However, she was convinced that this was not going to happen: "Alejandro is not going to vote for me."
During the conversation, Olga also focused on the change in attitude that, according to her, Melyssa has had in recent days: "What I don't understand is Mely's change with Tom. After nominating him every Thursday …" . "I don't understand it either. I don't know what his mother told him," said his partner. As for Lara, Antonio David Flores' wife acknowledged that she prefers "to have her as a friend than as an enemy."
Olga, convinced that Rocío Flores will visit her
Family visits to the island also focused part of the conversation. Gianmarco thinks that Sandra "has given Tom a lot of advantages", as well as Melyssa's mother and Lara's brother. "Melyssa's mother does not see SV so much, the brother also does not find out when he watches the debates," Olga dropped, revealing one of her greatest wishes in the contest: "Rocío I know she sees it, because it is also in the debates. I can't wait for him to come and see what he tells me, what he says to me. "