The cathedral of Santiago opens new lighting on the occasion of the Compostela Jubilee Year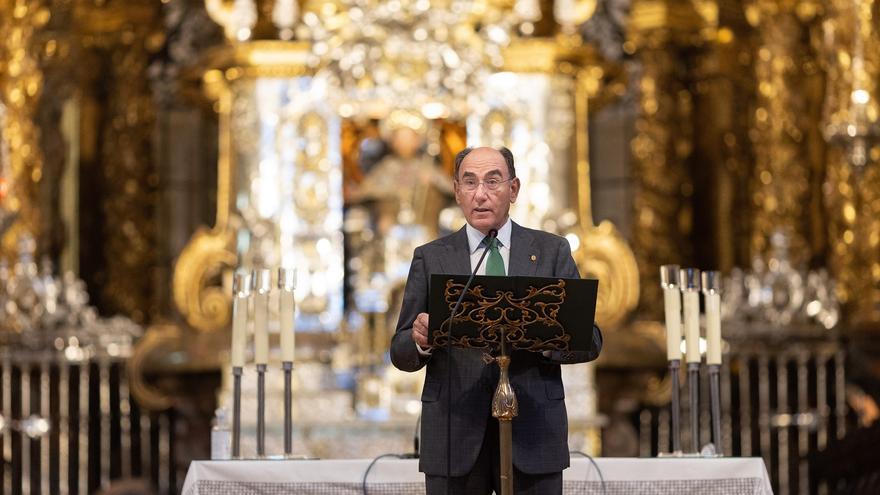 The the Cathedral of Santiago of Compostela has released interior lighting this Friday, thanks to a project developed over the last two years by Iberdrola -through its Foundation in Spain- and the Cabildo de la Catedral, with the aim of revitalizing the temple in the Jubilee Year Compostelano and give it a light that respects both the history and the current reality of the monument.
The action carried out includes the installation of 700 luminaires, which have improved energy efficiency by 61%, and 36 exclusively designed lamps, inspired by the old votive lamps.
The inauguration ceremony of the new lighting, has had the presence of the president of the Xunta de Galicia, Alberto Núñez Feijóo; the president of Iberdrola, Ignacio Galán, and the Archbishop of Santiago de Compostela, Julián Barrio, among other authorities.
The interior lighting of the Cathedral of Santiago is integrated into the Iberdrola Illuminations Program and joins other collaborations developed by the company in the same cathedral temple since 2004, which have included performances in the Holy Door, the Main Chapel and the Sepulcher of the Apostle.
In his speech, Ignacio Galán highlighted that the company has executed this project, "in the most universal of Galicia's monuments", as one more commitment to his commitment to Galicia and "with the same emotion as so many thousands of devotees when they arrive in Santiago, the destination of all the major pilgrimage routes of Christianity and the nerve center of so many artistic and cultural movements."