The Catalan ombudsman blames the health deficit on patients from other communities | Society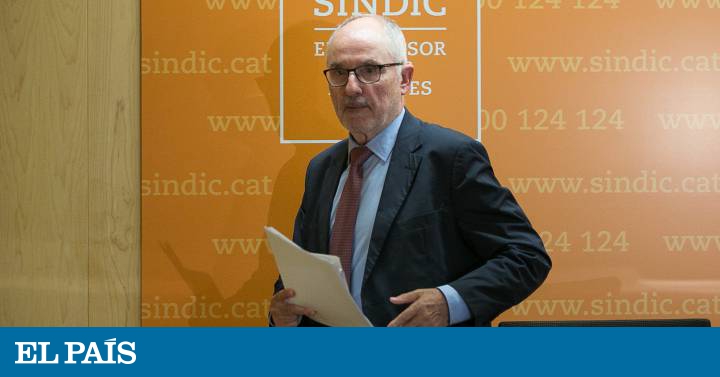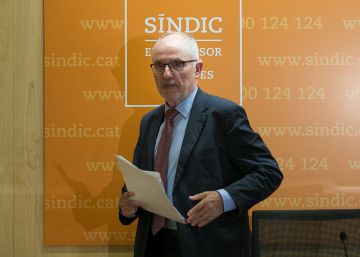 The Catalan Ombudsman, Rafael Ribó, has attributed the Catalan health deficit to the "extra cost" of attending patients from other autonomous communities. In an interview with the Chain Be, the defender of the Catalan people said on Monday that, although he does not know if the Catalan waiting lists are the longest in Spain, "one of the deficits that public health has in Catalonia is that it has an extra cost for the people who come to intervene in Catalonia. "
The Catalan health system, still suffocated by a streak of cuts that reached, in 2014, 1.6 billion euros, dragging waiting lists on the rise – 183,802 people expect an operation, 11.5% more than in 2016 -, problems to resume investments in equipment and strong care pressure between Health professionals
Ribó has not mentioned any data to justify his claim. When asked about waiting lists – according to the latest data from the Ministry of Health, Catalonia is the community with the most patients awaiting an intervention – the defender of the Catalan people has defended the excellence of Catalan health. "The proof is that they come from other autonomous communities to intervene in Catalonia. I do not know if it is the longest waiting list, it depends on how we approach it, what I can guarantee is that one of the deficits that public health has in Catalonia is that it has an extra cost for people who come to Catalonia to intervene. Why? Because there has been an excellent model that, if we do not spoil it, we can go to the badge, "he said.
The Ministry of Health, however, refuses to link patient referrals between communities with waiting lists. "Talking about waiting lists and associating them with patients derived from other autonomous communities is not real. The National Health System is national and assistance is a citizen's right," says a spokeswoman.
The Health Cohesion Fund has been, since 2001, the mechanism to compensate communities that provided health care to people who did not reside in them. Until 2016, this fund had a budget item – they reached 150 million euros, although in recent years it was down to 2.6 million in 2015 – to compensate for these mismatches. Since then, however, this mechanism disappeared from the Budgets and the management of these referrals was left to the communities. Last March, the Ministry of Health launched a draft ministerial order for public consultation to relaunch this fund.
According to the Ministry of Health, most referrals respond to procedures that an autonomous community, by its own means, cannot perform. "It is usually about timely and very complex procedures," says a spokeswoman. These patients are referred to referral centers or leading services where communities have alliances. All these referrals, noted from the Ministry, are compensated. "The compensation procedure is carried out for positive and negative balances between autonomous communities: a community receives patients and its citizens go to other Autonomous Communities. The total is the balance that is compensated," they explain.