The Catalan artist Jaume Plensa, elected academician of Fine Arts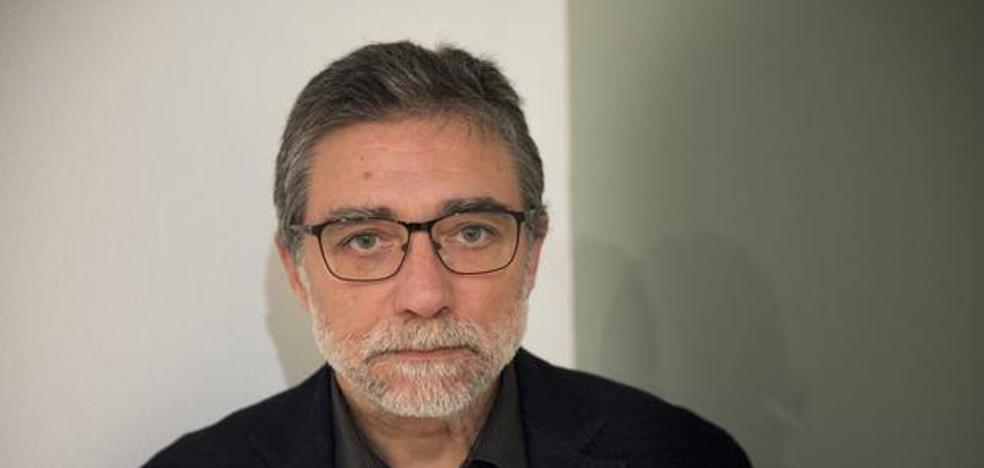 The institution enters as a numerary through the sculpture section
The Royal Academy of Fine Arts of San Fernando has chosen the Catalan artist Jaume Plensa as full academician for the sculpture section. His candidacy was presented by the sculptor Juan Bordes and the professors Simón Marchán and Víctor Nieto.
According to a statement from the Royal Academy of Fine Arts of San Fernando, Jaume Plensa (Barcelona, ​​1955) held his first individual exhibition in 1980 and was a professor at the École Nationale des Beaux-Arts in Paris. He also regularly collaborates as visiting professor at the School of the Art Institute of the University of Chicago.
In addition, he exhibits regularly in some of the most prestigious museums, art centers and galleries in Europe, America and Asia, and has been awarded important national and international prizes such as: Medaille des Chevaliers des Arts et Lettres de France (1993), Prize from the Fondation Atelier Calder (1996), National Prize for Culture of Plastic Arts from the Generalitat de Catalunya (1997).
In 2005 he was appointed Doctor Honoris Causa by the School of the Art Institute of the University of Chicago, Mash Award for Public Sculpture (2009), National Prize for Plastic Arts (2012), National Prize for Graphic Art (2013), Velázquez Prize for Plastic Arts (2013), City of Barcelona Award (2015), Doctor Honoris Causa from the University of Barcelona (2018).
Jaume Plensa's work cannot be explained without the experimentation of new materials. Starting in 1986 he began to work with glass, resins, water, light and sound. An important facet of his artistic production was developed in the field of sculpture in public spaces, with works in cities in Spain, France, Japan, England, Korea, Germany, Canada and the United States.
The Crown Fountain in Chicago's Millennium Park has been one of his great projects, and one of his most recognized. In 2005 she made Breathing for the BBC in London; in 2007, Conversation à Nice at Place Masséna in Nice; the following year, Alma del Ebro for Expo Zaragoza; in 2009, Dream in St Helens; World Voices (Dubai), Ogijima's Soul (Ogijima) and Awilda (Salzburg) in 2010; Tolerance for the city of Houston and Echo at The Madison Square Park (New York), then at the Seattle Art Museum, in 2011; Mirror at the University of Houston and Olhar nos meus Sonhos in Rio de Janeiro in 2012; the following year, Wonderland in the city of Calgary; in 2018, Julia in Plaza Colón in Madrid.
For more than four decades, the work of Jaume Plensa has prevailed due to the diversity of its forms of expression, whether they are large sculptures, public commissions, sets and costumes for opera, or the most intimate part made up of drawings, prints , artist's books and multiples on paper.
This creative plurality, collected in the writing, as well as the ambivalence of the meanings that permeate his work, are part of a strategy of redefining artistic functionality, articulated around the sign, the word and the body.