The cast of 'Veneno', devastated, says goodbye to Isabel Torres with different and heartfelt messages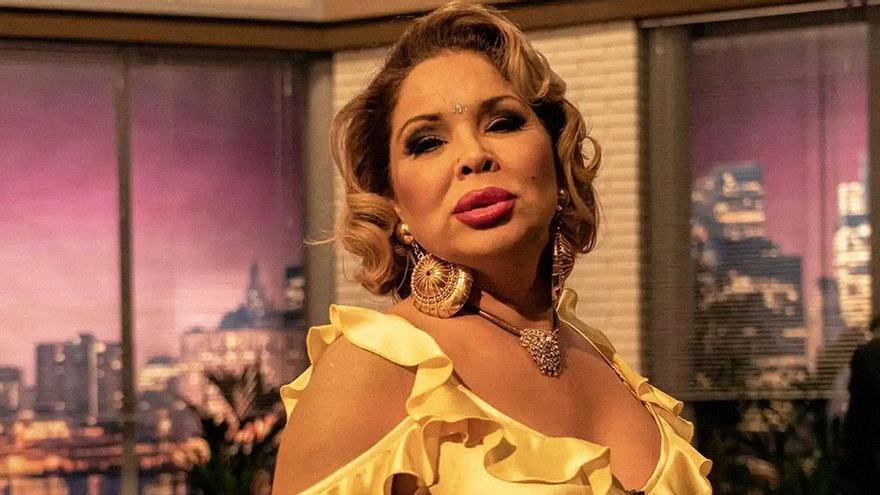 The death of the actress from Gran Canaria, Elizabeth Torres, has left a huge void in the world of national interpretation and in the hearts of fans of the series 'Poison'fiction that catapulted her to success after a lifetime dedicated to the world of acting and entertainment.
The 52-year-old interpreter died today from a lung cancer who was diagnosed in 2020 and against the one who has been fighting ever since he found out about the ailment that affected him.
Since the actress's family announced Torres's departure, signs of affection flooded social networks, recalling the importance of Isabel's figure in society, her role in the fiction of The Jays and the great steps he took in defense of the LGTBIQ+ collective.
Now, with a broken heart but with an indelible memory and an unforgettable presence, Isabel Torres' co-stars have wanted to pay her a heartfelt tribute on social networks highlighting how much they will miss her and how much she has marked the lives of those who were lucky enough to meet her.
Because, following the example of Cristina Ortiz 'La Veneno', Isabel Torres walked so the others could run.
Jedet, Daniela Santiago and Los Javis, torn by the loss
The cast of 'Veneno' as well as its directors are completely torn after the death of Isabel Torres.
They have expressed this through their profiles on Instagram, a platform they have used to remember and honor the actress from Gran Canaria as she deserved.
The first was Xavier Ambrossiwho points out that "I can only thank you, Isabel. I still see you in every memory. In every complicit look on the set, in every dance when we could, in every rehearsal. You are effort, talent, courage, beauty. Can. Forever I carry you inside. Rest my love".
For his part, Javier Calvo, broken with pain, dedicated some beautiful words to Isabel. "Fuck. No. Elizabeth. I love you, I respect you, I admire you and I will miss you so much... Thank you for everything you have given us. Your Pedro Marín, as you called me every morning of filming, feels privileged to have met you"
His companion added to this pain Danielle Santiagowho defined Isabel as an "eternal" woman who, she knows, "will always be taking care of us".
By last, Jedet, who also shared scenes with Isabel, claims to feel completely devastated by the death of her beloved and admired companion. "She flies high brave mate. Thank you for living, thank you for everything. My heart is broken. I love you".