The case of the Nightadilla en la Cocina restaurant that resists four years after Chicote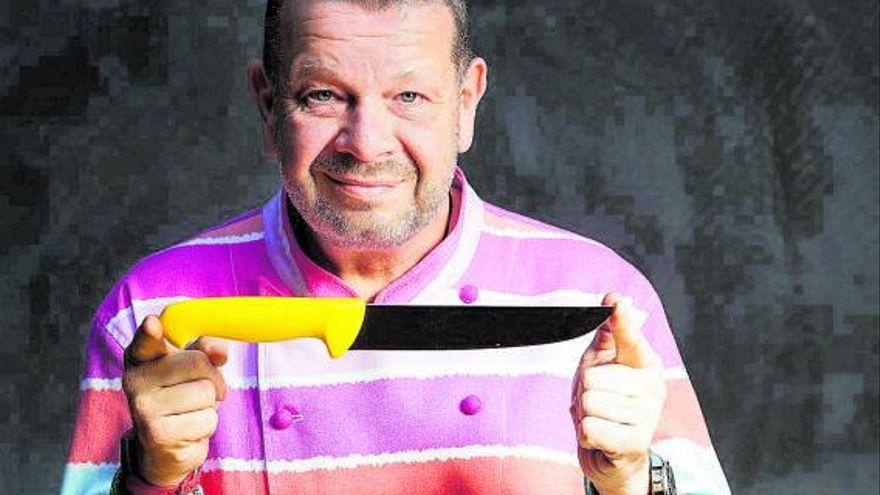 Alberto Chicote's visit never goes unnoticed by any hospitality establishment. Neither for cafes and bars nor for restaurants. All the owners of the kitchens that the famous chef has passed through agree that after the program is broadcast they have a knock-on effect that wins them many customers in a short time. Viewers of the program who live near the establishment in question are almost always encouraged to go and "browse" the improvements introduced by Chicote. But everything has a risk: if everything returns to normal and the bad atmosphere that usually dominates the bars is repeated so much visited by Nightmare in the Kitchen as the glitches in the menu, customers leave these businesses again.
The "statistics" say that seven out of ten places visited by the famous chef who launched a program that was already successful in La Sexta across the pond on american tv, that seven out of ten establishments that appear in the program do not survive and end up closing their doors. It is not the case of a restaurant in Luarca that even today, four years after Chicote arrived, continues to serve menus.
But What do customers today think of this Asturian place renowned as La Mariña de Luarca? It is enough to go to the internet pages where consumers leave their opinions to realize that there is something for all tastes. In Google, for example, the positive ones predominate while in other networks such as Tripadvisor the bad ones win. "That there are people who vote and put a one without having gone to the premises … It is very sad that it is done only for the program", just a few days ago a customer sentenced on the wall of this establishment. "I will return, it is a highly recommended place to eat with a high quality product," added another diner. "Home cooking is more than recommended," said a third. But beware, they are not all good.
"We went in because the rest of the restaurants had no place and we couldn't wait since we were going with a little girl. The waiter tried to be nice but in general I don't recommend him. To get out of trouble and little else. He had practically nothing left, in the kitchen they had a tremendous mess with the orders and the food was not pleasant at all, although the food was better than expected for the look of the place"said a Galician client on a well-known website where ratings of restaurants and coffee shops are left." In my life I have seen nothing like it. Reality surpasses fiction. The loud boss, the unfriendly waiter, the horrible food … ", said another.