The Casa de Colón holds a seminar on the artistic context of the 50s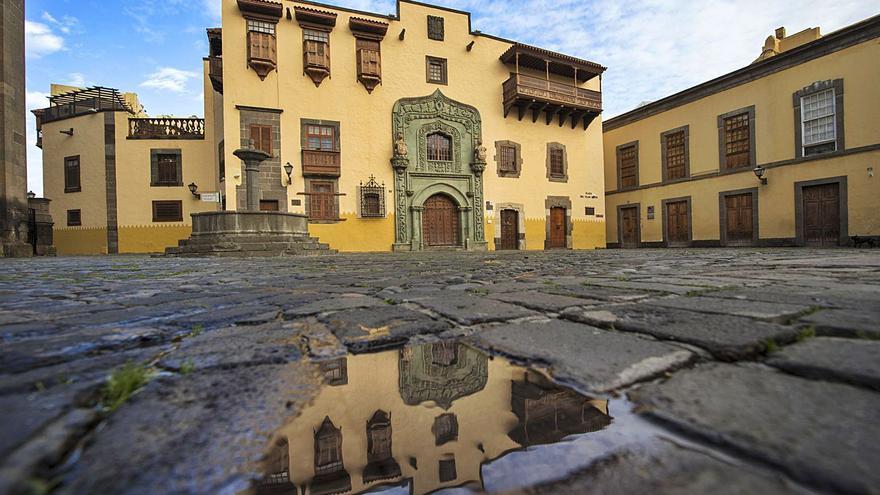 The Casa de Colón celebrates next Tuesday and Wednesday the Seminar 'Gran Canaria 1950s. Néstor Álamo. Island and song 'to investigate and clarify the historical and artistic context of the Island in the 1950s. Likewise, the role of Néstor Álamo stands out along with the president of the Island Council, Matías Vega Guerra, and the figures of Néstor Martín Fernández de la Torre and Antonio Rumeu de Armas, architects and promoters from politics and culture of a series of projects, among them the Casa de Colón, which will mark the future of the Island.
This seminar, with free admission with prior registration at http://www.casadecolon.com/-/nestor-alamo-conferences, is part of the large program of events that this Americanist center is celebrating on the occasion of the 70th anniversary of its creation. the July 18.
The inauguration is on Tuesday at 6:00 p.m., and then, Professor José Miguel Pérez García gives the conference 'Gran Canaria years 50', in which he will make a historical sketch of the social, economic and political situation of the Island in those years.
Also on July 20, at 7:30 p.m., the composer, producer and artist Manuel González Ortega, gives the lecture 'Néstor Álamo: a poetics of Canarian song'.
On the other hand, on July 21, at 11:00 am, the director of the Néstor Museum, Daniel Montesdeoca García-Sáenz, gives 'Néstor: scenographies for an identity' to talk about Néstor Martín-Fernández de la Torre (1887 -1938). At 12:00 hours, the architect and professor of the ULPGC, José Luis Gago Vaquero, offers the presentation 'The imaginary of Álamo in the Casa de Colón' to explain that this center Americanistae the heritage of Vegueta. Also on Wednesday, the Casa de Colón hosts the screening of the documentary 'Querido Néstor', made by Pedro Siemens between 1981 and 1983. The seminar concludes with the round table 'Gran Canaria 1950s. Néstor Álamo. Island and song 'in which Elena Acosta, Daniel Montesdeoca, Pedro Siemens and Manuel González Ortega take part.