The capital of Gran Canaria condemns the attacks against the LGTBI collective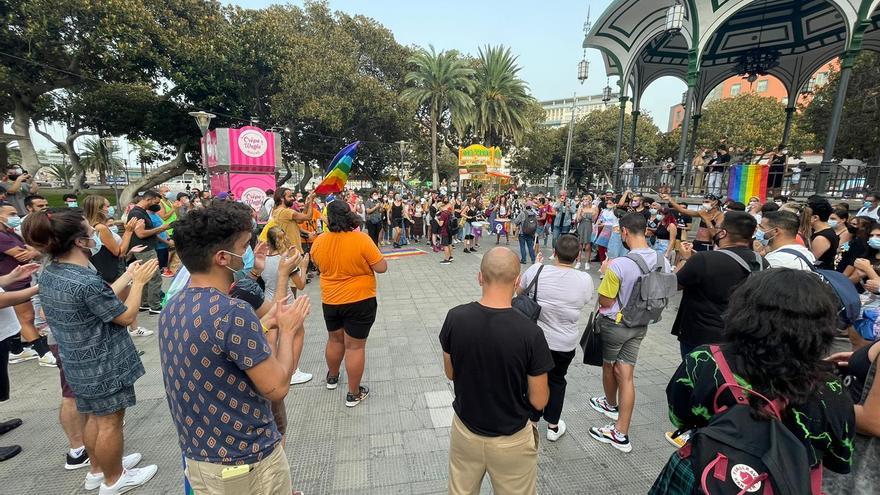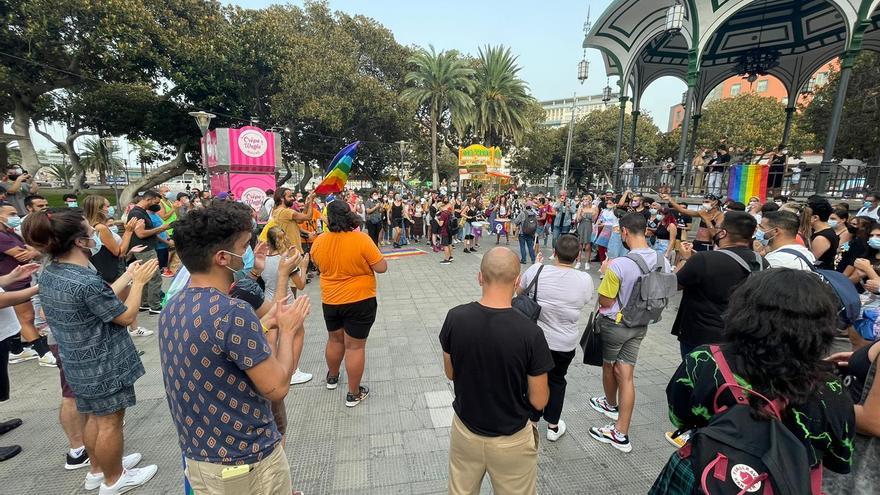 The San Telmo park, in The Gran Canarian palms, hosted this afternoon, Monday, July 12, a rally in protest of the murder of young Samuel Luiz on July 3 next to Riazor beach, in La Coruña, and in defense of the collective of lesbians, gays, transsexuals and bisexuals (LGTBI) after the last LGTBIphobic attacks that have taken place in different parts of the country.
Recent homophobic attacks include the three occurred in Valencia in a period of just 20 days and the one that took place on Sunday, July 4 in Arrecife in which a young man was beaten for his sexual condition.
In the call, in which hundreds of people participated, rainbow flags were waved and banners with messages such as "I scream today in case I can't tomorrow. Trans fury", "I feel scared when my brother leaves the house. Today I cry for Samuel ", "My family is not afraid of who I am!" Y "The force of the State disappears when the blood is LGTBI", among others. The claims are in addition to those carried out last weekend in various Spanish cities.