The capital goes 'vintage' with the 'Big Bang Festival'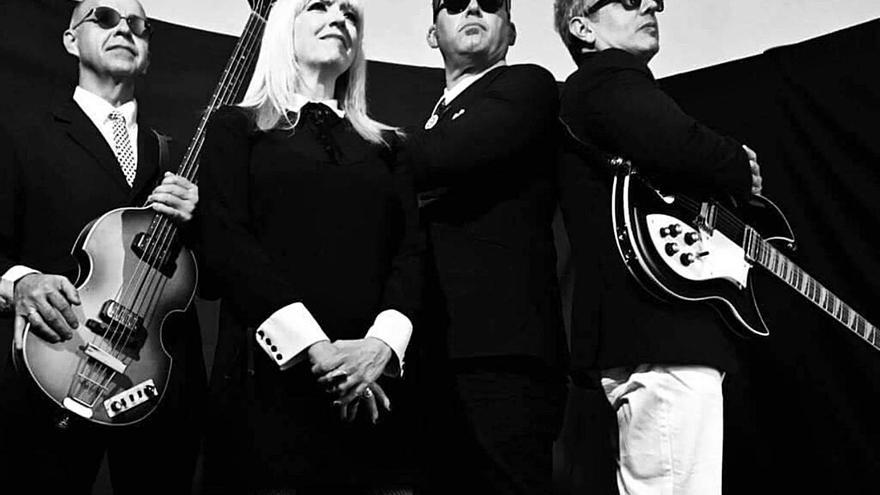 The capital goes vintage with the new edition of the Big Band Festival. The councilors of Local Development, Employment and Tourism and of the Central District of the City Council of Las Palmas de Gran Canaria, Pedro Quevedo and Mari Carmen Reyes, yesterday presented the fourth edition of the meeting, which will take place from today until October 12.
The event, which evokes the music and culture of the 40s, 50s and 60s, through multiple activities for all ages, has been co-organized by La Brújula, leisure and culture and the City Council of the capital. The presentation ceremony was also attended by the councilors of Tourism and Industry, Commerce and Crafts of the Cabildo de Gran Canaria, Carlos Álamo and Minerva Alonso, as sponsoring entity of the festival, and Javier Viera and Berta Hidalgo, creators of La Brújula.
Quevedo assured that «this festival is one of the most complete that the city of Las Palmas de Gran Canaria has, with an enviable cultural and leisure offer, and is fundamental as an element of economic revitalization of the municipality, as well as a tourist attraction for all those people who visit us ».
Antiques, collecting, vinyl records or pinup fashion will be the protagonists
For her part, Mari Carmen Reyes highlighted that "the event has a wide range of activities for the whole family, in various enclaves of the city, taking a tour of its history and integrating itself into the lives of the inhabitants of the capital. ».
For five days, citizens will be able to enjoy concerts, Canarian craft beers, DJs, burlesque shows, dance workshops, exhibitions, vintage markets, art market, comics, illustrations, antiques, recycling, workshops and thematic talks, classic motors, hairdressers, barbershop, tattoos, food trucks or children's shows.
Lovers of music, trends and culture from the 40s, 50s and 60s will be able to enjoy this event, where antiques, collecting, vinyl records, pinup fashion, classic cars and motorcycles, rock & roll, swing and, above all, the birth of a way of life will be the protagonists again in the capital of Gran Canaria.