The Canary Wrestling School Project is resumed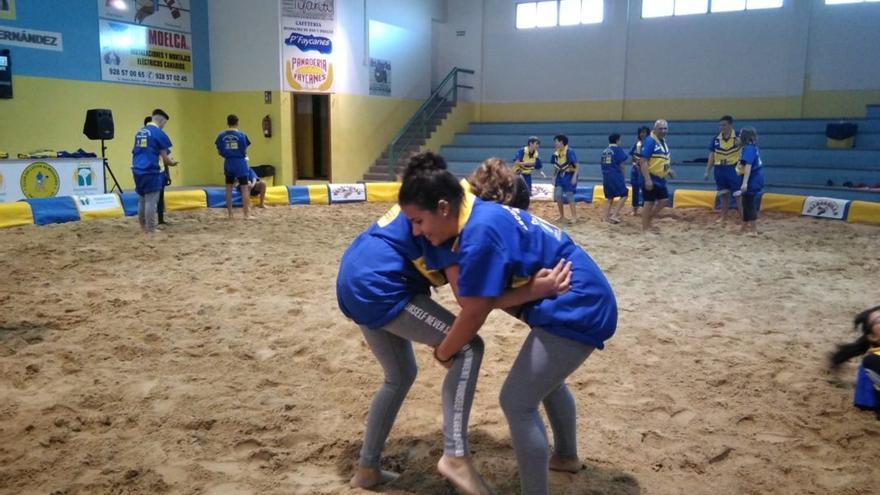 With the return to the classrooms after the Christmas holidays, the Project Canarian Wrestling School He once again travels through different schools and institutes in the geography of Gran Canaria with the aim of making the Canary Wrestling known to the girls and boys of the island.
After the good acceptance of the students in past courses and in the first quarter of this 2020/2021 academic year, the purpose of transmitting the values ​​and the different techniques of the Canarian fight will continue through multimedia resources, always respecting the measures before COVID-19 recommended by both the Ministry of Health and the Government of the Canary Islands.
In these first weeks of January, the IES El Calero educational centers will be visited (Telde), IES Siete Palmas (The Gran Canarian palms), IES Carrizal (Ingenuity), in addition to the IES Villa de Saint Matthew.
Adexe Rodríguez, Director of the initiative, stated that "we must continue to reinvent ourselves so that our young people know the values ​​and idiosyncrasies of our Canarian Fight. The absence of competition both at the senior and base level makes this Project even more important, since COVID19 is greatly affecting our sport, being one of the few that is unable to compete ".
It is recalled that any center on the island can contact the Escuela de Lucha Canaria Project through the mail [email protected]. The programming for visits to the centers that request it in the coming months remains open.