The Canary Pablo Díaz 'filters' the day he will take the Pasapalabra boat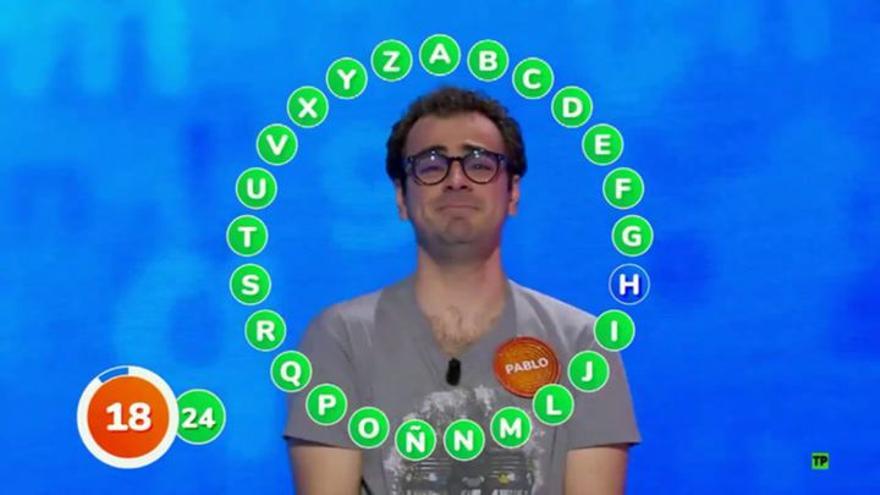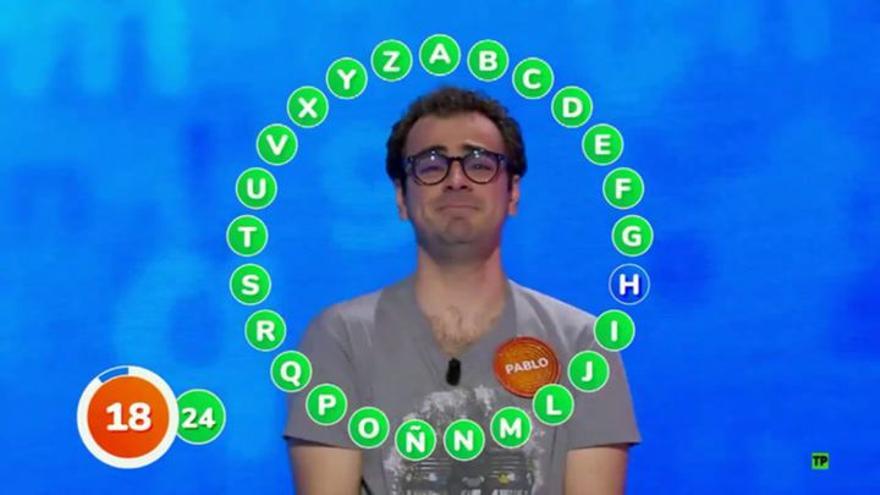 Pablo Diaz, the oldest contestant in the history of 'Pass word', a contest that is about to celebrate its 20th birthday, will solve this Thursday 'The Rosco' of the contest presented by Roberto Leal every afternoon from Monday to Friday from 8:00 p.m. to 9:00 p.m. on Antena 3.
Since then, different theories have been circulating about when that historic moment will be for the Atresmedia program. Although one of the most famous assures that this Thursday is the day on which Pablo Díaz, a young violinist who was born 24 years ago in Santa Cruz de Tenerife, is going to make history, as Antena 3 has been announcing for more than a week, and it will match the 25 words of 'El Rosco', in which it will face Marta Terrassa, since the two signed tables in the rosco of this Wednesday with 22 hits and no failures, although both left three questions unanswered.
This track is due to a publication by Pablo himself where he announces a direct on the social network 'Twitch' with his friend and previous opponent Nacho Mangut. "It will be about 10 pm" -9 pm in the Canary Islands-, coincidentally one hour after the broadcast of 'Pasapalabra'. An activity very typical of former contestants that has led the followers of the program to defend that this February 25 will be the key day.
Pablo Diaz he will take the jackpot of 1,294,000 euros, an amount that will add to the 137,400 euros that he has won in the eight months that he has been competing in 'Pasapalabra'. In this way, a total of 1,431,400 euros will be pocketed, although as happened more than a year and a half ago when 'Los Lobos' took the 6,689,700 euros of pot in 'Boom!', The Tax Agency will stay with a good pinch.
The canary has established several records during the eight months that he has been competing in 'Pasapalabra'. Pablo Díaz is the contestant who has the most accumulated money (137,400 euros), the longest in the history of the contest (172 programs including this Thursday), with Luis de Lama he forms the couple that have faced each other the most times (84 duels) and the one who got the most extra seconds to face a donut (100 seconds).
In this Thursday's program, with 24 hits in 'El Rosco' and still 18 seconds ahead, Pablo Díaz will have a single pending word. The contestant, on the verge of tears, will fight for the pot with the letter 'h' … And he will take it away.