The Canary Islands would need 30,000 daily doses to have 70% of the population vaccinated in summer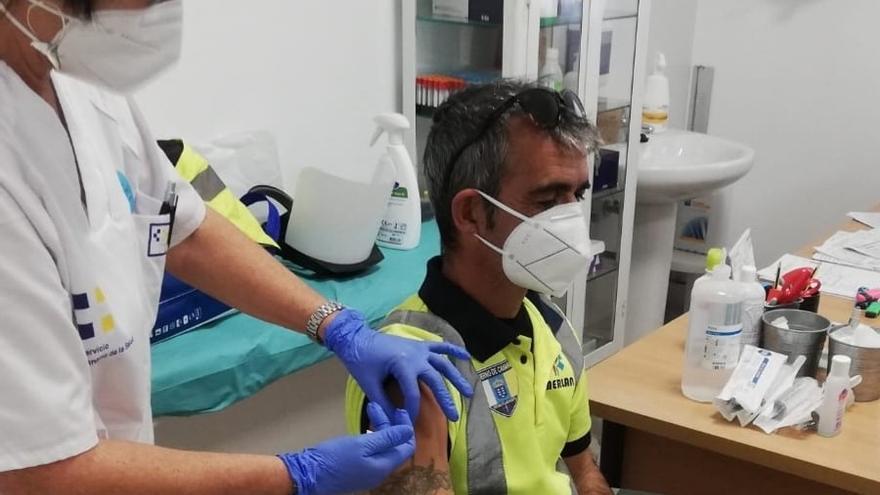 Canary would need some 30,000 daily doses of the vaccine in order to have 70% of the islanders immunized in the summer months, as reported this Friday by the president, Angel Victor Torres, who added that the archipelago has the capacity to do so although he acknowledged that the volume that is currently received is lower, weekly and even with some delay from the laboratories.
"The Canary Islands Health Service is prepared with human and logistical resources to be able to supply 30,000 doses a day, which means that we have implemented in more than 2,300 nurses who have been trained to be able to dedicate themselves to the activity exclusively to attend vaccination against Covid", said.
In this sense, he explained that he is working seven days a week for 12 hours, arbitrating different places on the islands to get vaccinated 24 hours a day, taking as an example places such as Infecar, Gran Canaria Arena, Expomeloneras, Recinto Ferial de Tenerife or Campus de Guaraja.
Torres pointed out that if the Canary Islands had access to 30,000 daily doses, in 3 months and 21 days, 70% of the population of the archipelago could be vaccinated, although he recognized that the current reality is different and the rate at which vaccines are received is much lower.
Contract with laboratories
The president has placed particular emphasis on Requirement to laboratories that manufacture vaccines that comply with the contract signed with the European Union and that the agreed doses arrive to immunize 70% of the population in summer.
"Therefore – he continued – it is very important that the companies of the laboratories that make these vaccines send enough quantity to Spain to meet the objectives so that in the summer months we can have the highest percentage of vaccinated population" .
Here, recalled that Today, 20,000 islanders have been vaccinated with the two necessary doses and that they are immunized with a reliability close to 100%, while 50,000 received the first dose.
The peak of the third wave has passed
On the other hand, questioned about whether the Canary Islands have already passed the peak of the third wave of the coronavirus, Torres observed that the trend points to a decrease in the number of infections, which, added to the fact that the elderly in residences have already been vaccinated, gives a certain guarantee that outbreaks will not occur in people most at risk of death.
"This I have to say with the same forcefulness that I say that we have to maintain the restrictions [en relación a la próxima semana]. I know that there is desperation for many to open businesses and change levels. The trend is that the peak has already passed, contagions decrease in all the islands with favorable data even in Lanzarote and Gran Canaria ", he concluded.