The Canary Islands won almost half a million inhabitants in 20 years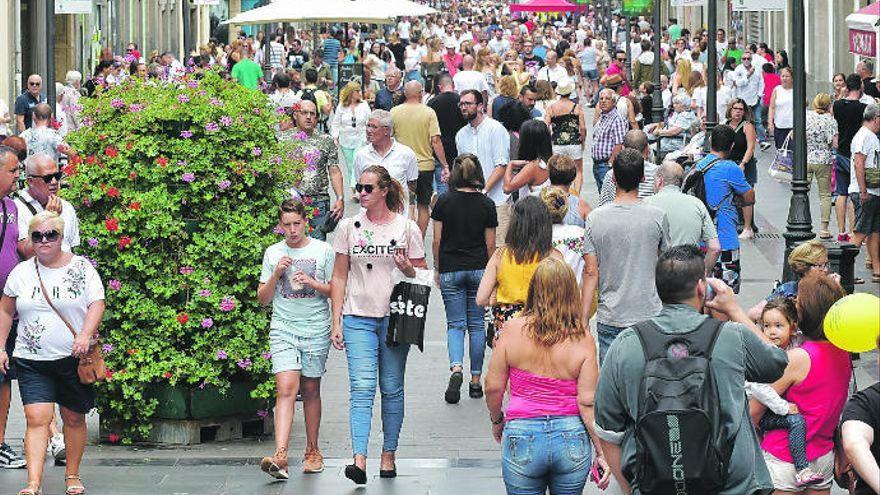 The autonomous community of the Canary Islands It gained in the last 20 years almost half a million inhabitants, of which 22,563 from 2019 to 2020.
Specifically, there are 459,676 more people than at the beginning of the 21st century, which is the differential between the 2,175,952 registered in 2020 and the 1,716,276 in 2000.
This is how it appears in the historical series published by the Canary Islands Statistics Institute (ISTAC), from which it is concluded that the population of the archipelago has gradually aged.
In these two decades, the Canary Islands census has not stopped growing year after year, except in 2012, when it decreased by 8,425 people compared to 2011, and in 2014 and 2015, with decreases of 13,864 and 4,509.
In any case, the Canary Islands have never gone below the border of two million inhabitants since it crossed it for the first time in 2007.
AGE STRIPES
The majority age group in 2000 was the one that comprised people between 25 and 29 years old, while the population between 0 and 4 years old represented 2% of the total, with a slight variation between boys and girls.
In 2020, the predominant age group was 45 to 49 years old, while the youngest stayed at around 1.8% (1.85% boys and 1.75% girls).
As of 2002, the majority age group was 30 to 34 years old; as of 2008 it was 35 to 39 years; since 2013, that of 40 to 44 years; and since 2018, that of 45 to 49 years old.
In the historical series analyzed, there have been almost always more women than men registered in the Canary Islands. There was only one parenthesis, between 2003 and 2009.
The trend was reversed in 2010, and since then there are more women: 1,099,767 of them for 1,076,185 of them, according to the latest updated data.
EVOLUTION BY ISLANDS
The population increase in the last 20 years, and also in the last of this historical series, has been generalized in all the islands, discounting La Graciosa, for which no disaggregated data is provided in the ISTAC statistics.
At the beginning of the century, Gran Canaria was the most populated island, with 741,161 inhabitants, compared to 885,521 in 2020.
Today Tenerife is the one with the most people, 928,604, compared to 709,365 in 2000.
Lanzarote has gone from having 96,310 to 155,812 inhabitants; Fuerteventura, from 60,124 to 119,732; La Palma, from 82,483 to 83,458; La Gomera, from 18,300 to 21,678; and El Hierro, from 8,533 to 11,147.