The Canary Islands will renegotiate the routes that it cannot pay with its funds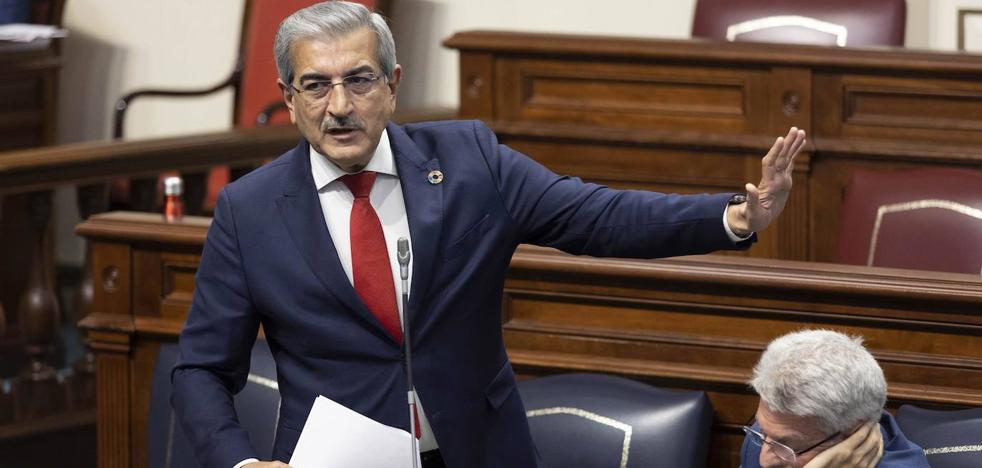 A clause of the current agreement provides that the extra cost will be assumed by the community and that these roads will not be the subject of subsequent plans
"Send whoever sends the Canary Islands", the autonomous community will not be able to assume the more than
4,000 million euros of extra cost what will the current
road agreement.
The Vice President of the Government and Minister of Finance,
Roman Rodriguezwas forceful yesterday when assuring in the plenary session of the Canary Islands Parliament that it is "impossible" to pay with own funds everything that exceeds the 1,600 million financial tab that the current plan signed in 2018 by the Canary Coalition Government has.
In response to a question from the parliamentarian of Nueva Canarias (NC) Esther González, Rodríguez pointed out that «
this unusual clause will have to be changed» of an agreement «that has cloth» and that generates «concern» in the Government. He added that an attempt will be made to "eliminate" this provision because
"there is no possibility to pay that amount with resources from the autonomous community.
In this sense, he was convinced that the actions that cannot be carried out with the financial sheet of the current plan "will be in subsequent agreements because this is how the REF and the Statute of Autonomy of the Canary Islands collect it:
works of general interest have to be paid for by the State and the highways are," he assured, to insist on the "great disaster that this agreement is."
Ineptitude

the deputy
Esther Gonzalez indicated in his question that according to what was signed, more than 4,000 million must be sought "by the work and grace of the
ineptitude of Pablo Rodriguez», the former Minister of Public Works who signed the agreement for the Canarian Coalition, and recalled that none of the previous plans signed with Madrid had a similar clause.
In a recent parliamentary appearance, the Minister of Public Works,
Sebastian Franquisannounced the aforementioned clause included in the 2018-2027 road agreement, which includes that, once the 1,600 million agreed by the two administrations have been exceeded, the excess must be paid by the autonomous community of the Canary Islands, and the works will no longer may be included in later agreements.
According to Franquis, of the 69 works contemplated in the current annex, more than 30 would be left out due to lack of financing.
At the moment,
the Government of the Canary Islands has already committed 951 million in 18 worksso that "with four or five more actions", the entire planned budget would be absorbed.
Sebastián Franquis's intention is that in
the addendum that collects the payment of the 407 million debt for unexecuted work, the elimination of this clause is also signed.