The Canary Islands will reinforce Primary Care with the hiring of 774 health workers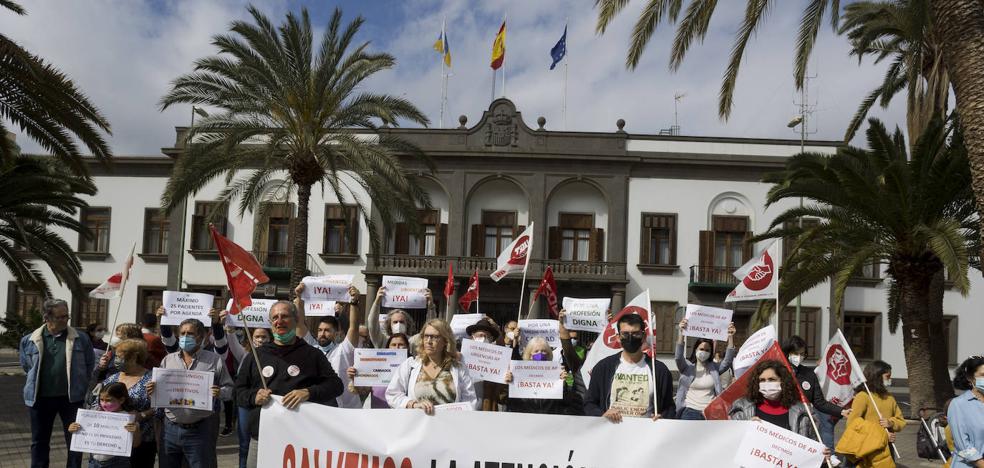 Health
The Canarian plan, endowed with 59.4 million, will be carried out between 2022 and 2023
The Canary Islands have provided themselves with a plan to
reinforce the Primary Care in the next two years and turn it into the backbone of the health system, as explained at a press conference by the Canarian Minister of Health, Blas Trujillo.
The program, endowed with 59.4 million, foresees the hiring of 774 professionals between this year and 2023 that will contribute to changing the current care model to modernize it and bring it closer to citizens.
The document, designed with the collaboration of scientific societies and professional groups, plans to reinforce Primary Care during this year and 2023 with the hiring of
196 family doctors, 199 nurses, 60 paediatricians, 40 midwives, 70 administrative assistants and 36 psychologists.
These last professionals will launch a project to
introduce mental health in health centers, which has been designed with the collaboration of the Psychiatry services and the Mental Health Units, indicated the director of the Canarian Health Service, Conrado Domínguez.
increase the role of
referring nurse and implant the figure of the school nurse, resume the s
monitoring of patients with high vulnerabilityredesign and expand the health map, improve the
accessibility from citizenship to services and implement processes of
digital health are other objectives of this ambitious project.