The Canary Islands will receive almost half a million vaccines in a month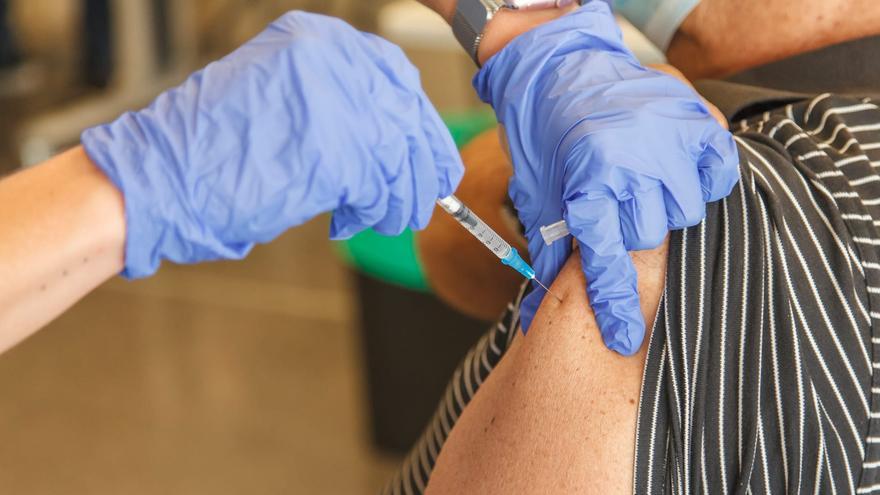 Until yesterday, the immunization of 175,941 people who have already received the two doses of the vaccine in the Canary Islands, representing 9.40 percent of the target population (1,871,033 people) had been achieved.
Only yesterday a total of 18,740 vaccines have been inoculated in the Archipelago, of which 10,533 were first doses.
More than 420,000 doses in the next few weeks
According to the forecasts managed by the Ministry of Health, from today Friday, April 30, when 72,400 of AstraZeneca and 7,800 of Modern, and until next May 28, a total of 426,760 doses of vaccines against COVID-19 will arrive in the Archipelago.
With these future remittances, the figure of 1,086,060 doses arrived in the Canary Islands will be reached since the vaccination campaign began on December 27, 2020.
Development of the vaccination schedule
The vaccination schedule is being developed by the groups of target population to which it is directed and by available vaccine destined for each age group according to the National Vaccination Strategy against COVID-19. In this sense, the vaccination teams in each basic health zone are advancing with each population group as the previous one is completed, prioritizing continuing with the maximum coverage of each age group, without the vaccination process being paralyzed on any island .
Group coverage
After immunization with two doses of groups 1 and 2 (those corresponding to residents and workers of social health centers and first-line health professionals), vaccination continues with the rest of the groups established following the criteria of vulnerability and exposure.
It should be noted that group 4, that of large household dependents, is 91.43 percent immunized with the two doses.
As for group 5, there are already 78,962 people who have received the two doses, that is, 27.71 percent. While 221,228 have received at least one dose, 77.63 percent.
Group 3 is already one hundred percent with one dose and 28.64 percent with two doses; and group 6, at 28.52 percent with one dose.
Of group 7, which includes the population under 60 years of age at risk of severe COVID-19, there are 8,711 people since they have been vaccinated with one dose, 49.12 percent of the target population.
Population groups to be vaccinated
Group 1. Residents and health and social health personnel who work in residences for the elderly and care for large dependents.
Group 2. Front-line personnel in the health and social health field.
Group 3. Other health and social health personnel:
Group 3A. Hospital and PC personnel not considered in group 2. Dental, dental hygiene and other personnel.
Group 3B. Personnel in Public Health services-management and response to the pandemic. Health and social health personnel not previously vaccinated. Physiotherapists, occupational therapists, pharmacy offices, dental technicians ...
Group 3C. Rest of health and social health personnel not previously vaccinated.
Group 4. Large non-institutionalized dependents.
Team 5. Senior groups:
Group 5A. People aged 80 and over.
Group 5B. People from 70 to 79 years old.
Group 5C. People from 60 to 69 years old.
Group 6. Groups with an essential function for society:
Group 6A. Security Forces and Bodies, Emergencies and Armed Forces.
Group 6B. Teachers and staff of early childhood education and special education.
Group 6C. Teachers and staff of primary and secondary education.
Group 7. People under the age of 60 with severe high-risk COVID-19 conditions.
Group 8. People aged 56-59 years.
Group 9. People aged 45-55 years.