The Canary Islands will offer 40,000 places of a unique, bilingual and specialized FP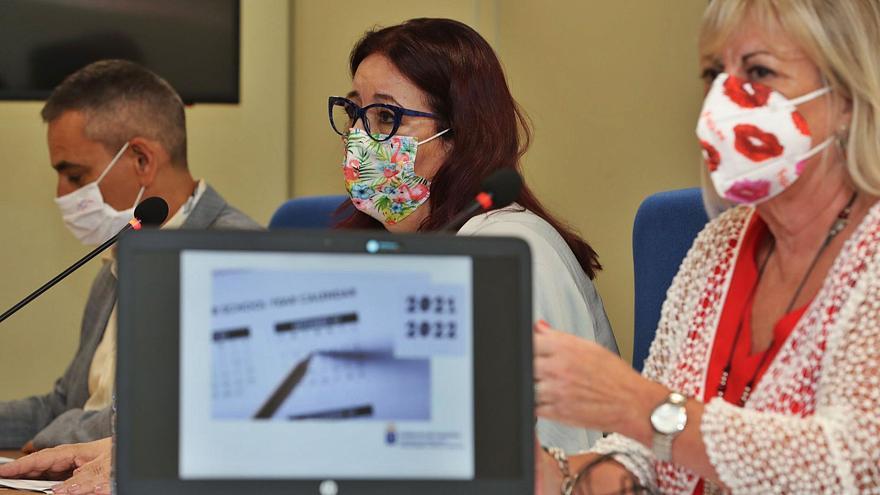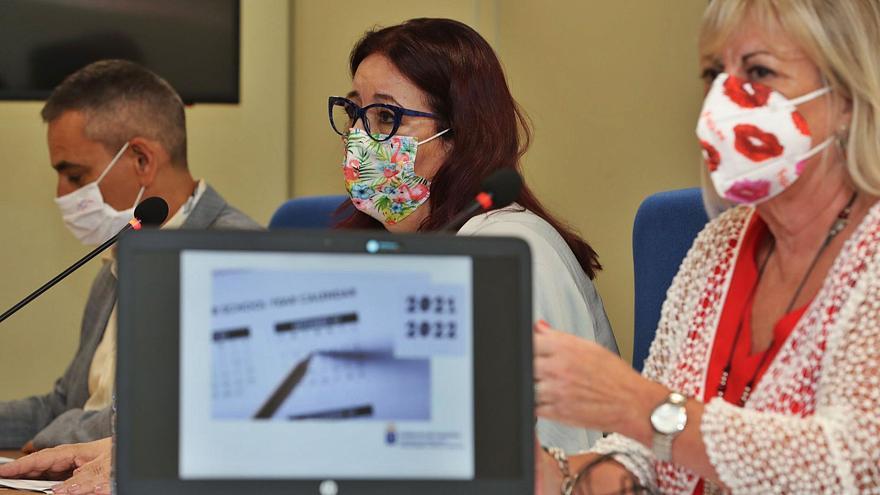 The general director of Vocational Training and Adult Education, Rosario Gañán explained yesterday, during the presentation of the novelties of the 2021-22 school year, that "in FP more than 40,000 places will be offered next year".
According to Gañán, "it has dropped to a ratio of 12 compared to 15 in the rest of Spain." Vocational training "must take its rightful place, which it should have always had." In less than a year a new FP law will come out with many changes. It will be unique, without differences with the employment and the regulated. "There will be some degrees, a series of training, which will be partial, but at the same time, cumulative." The need to expand the number of places and training cycles to resize the offer has meant that the next course "we will have an expansion of them, giving importance to the blended training because many people find it better for their access to training. So far we have offered 33 more groups in this modality and 90 in face-to-face ones. We wanted to give a boost to basic VET. In the adapted one we have added the extension of the age to 23 years. It seemed very important to us that these guys had support from the Administration in order to obtain a trade and a qualification. In basic we have also had an increase ».
Specialties that, until now, were not being developed have been incorporated into the studies. "We wanted to give a boost to crafts, such as hairdressing and aesthetics, electricity and electronics or the maintenance of buildings. It will lead us to ensure that the boys remain in the educational system and that they can continue with their training, either through intermediate-level cycles, initially, or with a higher-level training degree and reach university ». For the next course they intend to work on dual vocational training. "As we have conceived it so far, we will keep it for the coming year."
In the new law everything will be dual FP. It will be replaced by a professional module in work centers, which will no longer exist. There will be the general one, for which we are working on the minimums and maximums that each training cycle will require, where there are some problems with respect to the productive environment that can absorb all these training places and also «we will have the alternation with, between 35 and 50% training in companies. There will be a student-company contractual relationship. This is a great novelty.
This training can be developed from the first to the second year and distributed in the academic courses of the training cycles. «It will allow us to extend these cycles because the productive sector does not have the capacity to absorb the practices of the boys. For example, the professional healthcare family has always been in high demand. We have expanded to the maximum the training positions in this sense, the places that have been given to us by Health ».
Scholarships
Gañán emphasized that "this year we have given scholarships to more than 1,100 students for dual vocational training. And also, for the first time, starting next year, we will have 22 prospectors that we have trained with a qualification of 80 hours from different professional families that will take us to various productive sectors in different Islands. Prospectors will be able to bring companies closer to our educational centers and vice versa and that the dual model is well known. The next course will also begin with the introduction of the bilingual modality. «We will start with the higher-level training cycles that will have the foreign language in first and second place and, in addition, a professional model will be taught linked to the units of competence in both, in English. Until now we had bilingual cycles, but if a professional module in English was given, the foreign language module was eliminated. Now we keep it and there are training cycles with two. Next year we will start with 30 bilingual cycles ».
He added that, experimentally, "we will begin with specialization courses, aimed at students who have already graduated from upper and middle-grade cycles, where we have to train people in all those innovations that occur so quickly in the productive sector so that are in line with the needs of the companies ". 17. Two will be offered for students who have completed intermediate cycles, such as artisan bakery and for those who have done cooking or pastry and also in terms of maintenance of hybrid and electric vehicles for those who have studied electromechanics. For the upper grades there is cybersecurity, computing and telecommunications, and electricity and electronics. There will also be a boost to social inclusion with the counselors of the centers to support the students of basic and adapted vocational training to advise the students and continue their training. "We have started with the conversion of classrooms into spaces for applied technology and entrepreneurship. There are already 9. We will continue the next course with 11 more. In entrepreneurship there are now 11 classrooms and the next year, 27, with training in digitization of teachers ". In adult education and special regime teachings, the timple specialty will be implemented and the curriculum for elementary and professional dance education will be published, which will help "our boys combine high school with dance."
2,674 new teachers
"The next school year begins with 2,674 new teachers, of which 1,016 will be part of the usual staff and the rest will be to cover the covid protocols, quite similar to those of the last year that gave such good results," said the counselor yesterday of Education, Universities, Culture and Sports of the Government of the Canary Islands, Manuela Armas, during the presentation of the news of the 2021-22 school year. The main ones will be at the level of 0 to 3 years and in Vocational Training. "A society that wants to change its economic model and have employability must have a powerful VET". He highlighted equity in the educational system, "leaving no one behind." The counselor said that a plan for nursery schools will be developed at the public level so that children under three can attend. | AGA